Log in to post a reply
Feb 7, 2018 03:05PM Bluebird-DE wrote: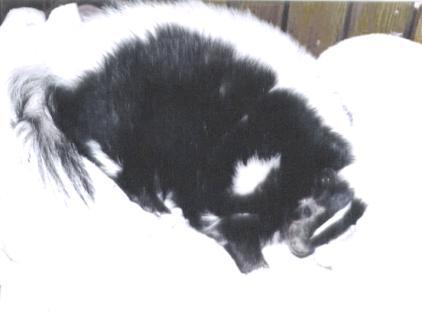 on his white blankies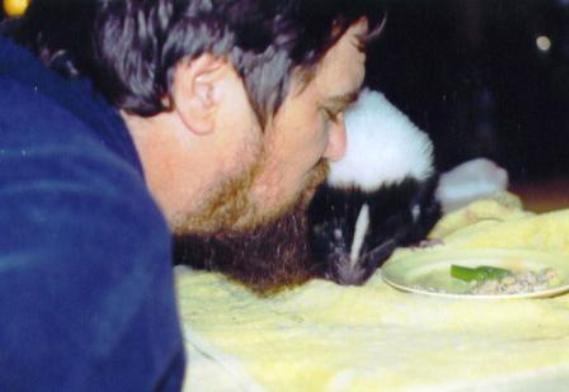 getting a kiss from Hubby. Jeronimo says, "You can have half my bean."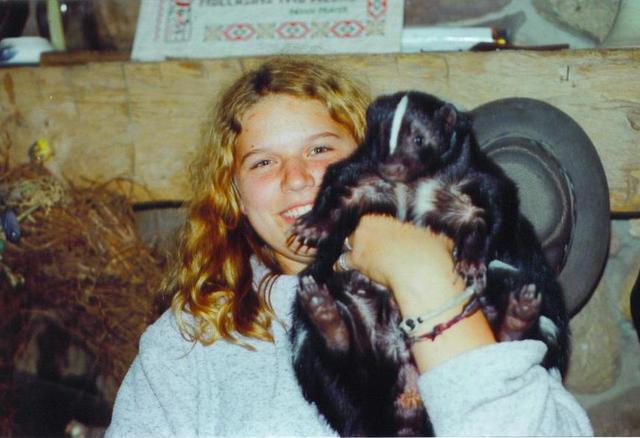 He was a very very long skunkie and just massive but not really fat. Here he is all scrunched up into almost a ball. Jeronimo and DD Naomi. About 20 yrs ago.
"Every mistake I have made has proven to be invaluable information for someone. Namely, me." Me. Diane
Dx 7/15/2011, IDC, Right, 2cm, Stage IV, metastasized to liver/lungs/other, Grade 3, 3/11 nodes, mets, ER+/PR+, HER2-
Chemotherapy 4/4/2017 Xeloda (capecitabine)
Targeted Therapy Ibrance (palbociclib)
Hormonal Therapy Faslodex (fulvestrant)
Hormonal Therapy Arimidex (anastrozole)
Hormonal Therapy Femara (letrozole)
Radiation Therapy External: Lymph nodes
Surgery Lumpectomy: Right; Lymph node removal: Left