Log in to post a reply
Sep 1, 2020 10:04PM Loveroflife wrote: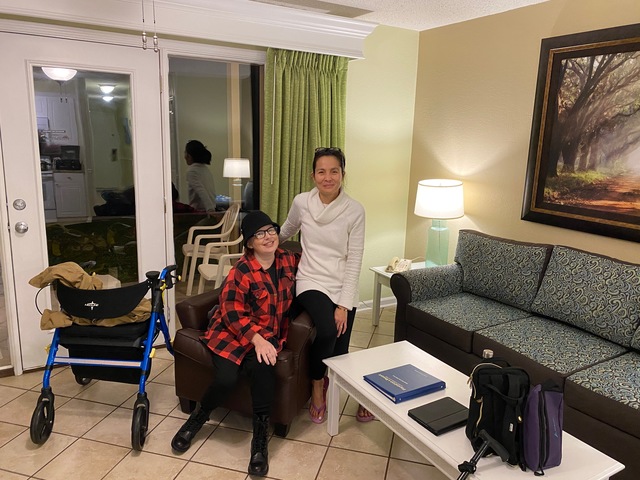 Our last visit in January. I love her Irish porcelain skin and beautiful smile. I miss you my Sis. Love you forever. Until we meet again....
My grace is sufficient for you, My strength is made perfect in weakness. 2 Cor 12:9.
Dx 8/25/2014, DCIS, 3cm, Stage 0, Grade 3, 0/3 nodes, ER-/PR-
Surgery 9/16/2014 Mastectomy: Left
Dx 10/13/2014, IDC, <1cm, Stage IA, 0/3 nodes, ER-/PR-, HER2+
Surgery 1/12/2015 Reconstruction (left): Tissue expander placement
Surgery 5/13/2015 Reconstruction (left): Saline implant