→ Topic: Free Post Mastectomy Top with Drain Pockets
Topic: Free Post Mastectomy Top with Drain Pockets
Forum: BCO Free-Cycle: Give or Trade Items Related to Breast Cancer —
A place to donate & trade breast cancer items free of charge (e.g. head covers, mastectomy products, swimwear, breast cancer support products). No money may be exchanged, even for shipping. All mailing addresses must be shared via private message & no phone numbers exchanged.
Posted on: Mar 20, 2018 10:20AM
KellyBee wrote:
Hello! I have started making and selling hoodies and tanks with pockets on the inside to help manage drains after surgery. I would love to donate one of these to someone who needs it. The best part of these is that they look like a totally normal hoodie and can still be worn after surgery. I have lots of fun fabrics for the pockets. Please PM me or send me a convo thru Etsy and I will give you a coupon for a free one. I am donating one of these, but anyone else interested, please let me know and I will give a 10% coupon for users of this site.

Post Mastectomy Hoodie with Drain Pockets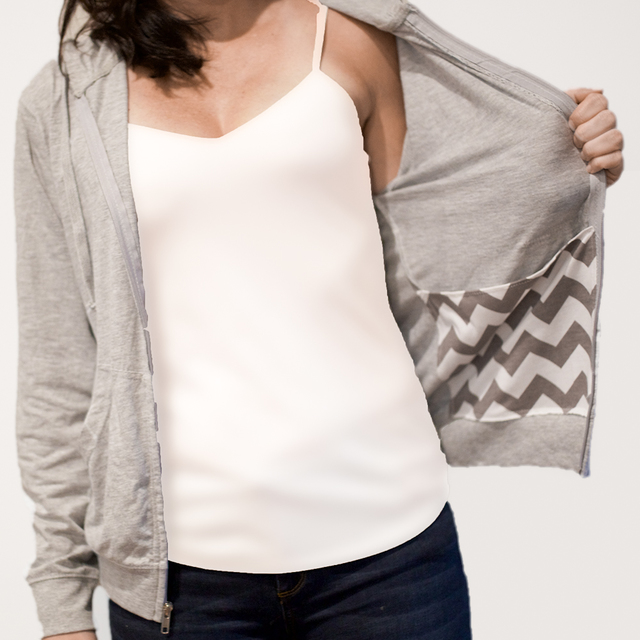 Dx 7/13/2013, 6cm+, Stage IIIB, ER+/PR+, HER2+
Targeted Therapy 7/18/2013 Herceptin (trastuzumab)
Chemotherapy 7/18/2013 Carboplatin (Paraplatin), Taxotere (docetaxel)
Radiation Therapy Breast
Log in to post a reply