→ Topic: Offering three head scarves
Topic: Offering three head scarves
Forum: BCO Free-Cycle: Give or Trade Items Related to Breast Cancer —
A place to donate & trade breast cancer items free of charge (e.g. head covers, mastectomy products, swimwear, breast cancer support products). No money may be exchanged, even for shipping. All mailing addresses must be shared via private message & no phone numbers exchanged.
Posted on: Nov 15, 2019 08:44PM
Joy45Gen wrote:
I have three head scarves that were given to me, but they were never used because they weren't warm enough during the winter months when my chemo took place.
They were made by the Etsy shop "English Traditions."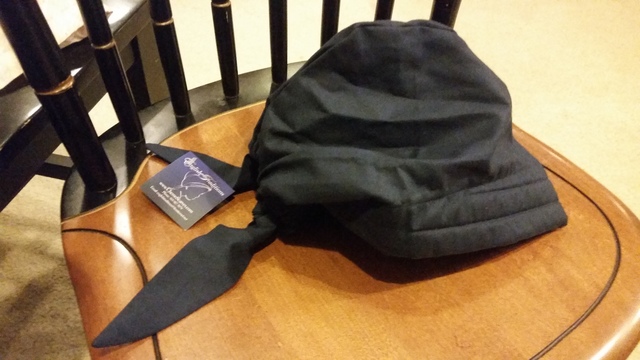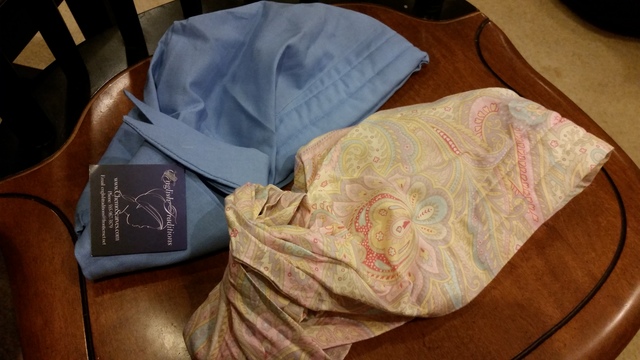 "My flesh and my heart may fail, but God is the strength of my heart, and my portion forever." Psalm 73:26
Dx 11/3/2016, IDC, Right, 2cm, Stage IIA, Grade 2, ER-/PR-, HER2+
Targeted Therapy 11/22/2016 Perjeta (pertuzumab)
Chemotherapy 11/23/2016 Carboplatin (Paraplatin), Taxotere (docetaxel)
Targeted Therapy 11/23/2016 Herceptin (trastuzumab)
Surgery 4/13/2017 Lymph node removal: Sentinel; Mastectomy: Right
Log in to post a reply