Log in to post a reply
Jun 19, 2021 04:41PM SerenitySTAT wrote:
Had my MO appointment yesterday after a month off all cancer meds due to my rash. Good news is that my blood labs are good. CEA is now in normal range. The CA 15-3 went up a few points, but I was worried it would double. Seeing it as measurement error. Bad news is the rash isn't all gone. I don't know what made the rash around my eyes worse. My MO also said my palms look red which I never noticed. I don't have any itchiness so that's good.
I can restart Exemestane, but Ibrance and vaccine are on hold. Next appointment is in 3 weeks.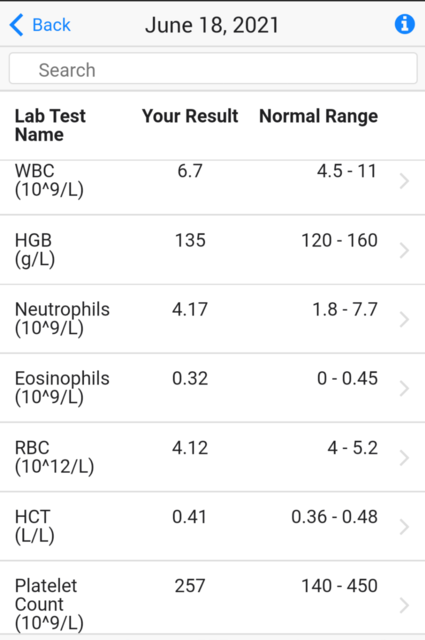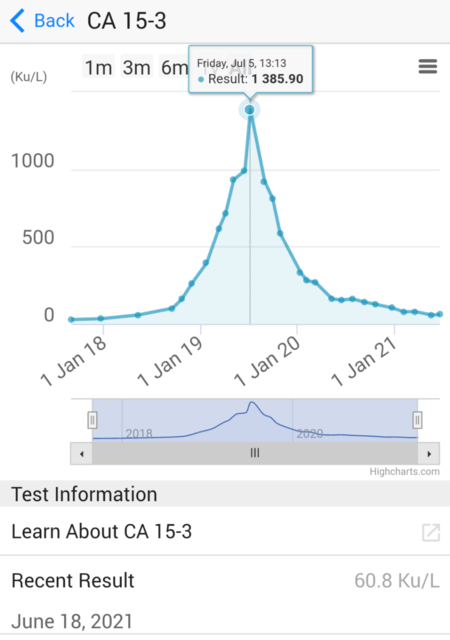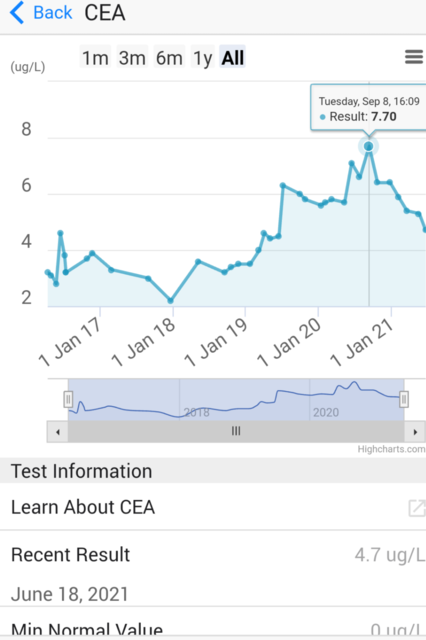 "Do not overlook the little joys!" (Hesse, 1905) 💉💉🐶☕️🛀🖼🥐🌲🎭 Dx 11/2015 IDC L IIIC 10/11 nodes ++-, 12/2015 L Mast, 2/2016 4 AC+12 Taxol fasted, 9/2016 Rads Nodes Chest wall 15+4 boosts, 10/2016 Tamox, 4/2019 Exemestane, 12/2019 Ibrance/Xgeva