Log in to post a reply
May 16, 2018 01:31PM goldie0827 wrote:
I found the desk picture, I did post it earlier. But you can see here. Everything within reach, putting stuff where every she can find room. There was stuff all over the floor, that was knocked over or whatever, she can't reach it or doesn't want to, so it was just left.
She is now 24 hours with a diaper. At home she would at least use her potty chair for BM's, not now! Sorry if TMI! Also, sort of brags about being on hospice. As she often says, "I'm hospice now, so I can get whatever I want, and sleep as much as I want".
You see how yellow those picture frames are. That is from nicotine. It wouldn't even come clean with bleach, I tried!
On the floor, which you can't see are snacks!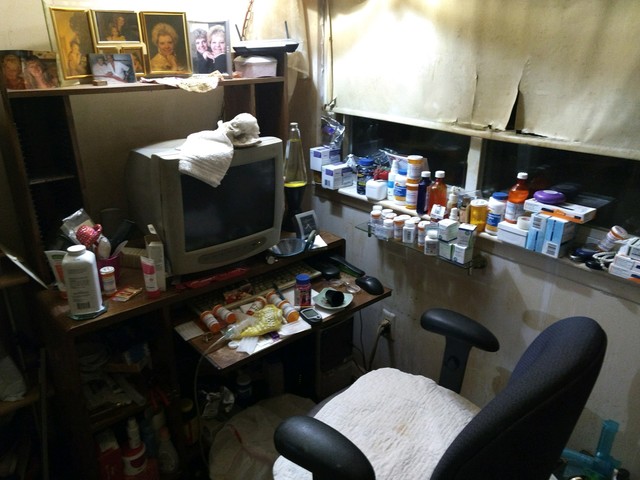 AKA - Sugar Lusty Heat! Hair pictures on my profile. DON'T LOOK DOWN ON ANYBODY, UNLESS YOU'RE PICKING THEM UP!
Dx 3/27/2008, DCIS, Right, 5cm, Stage IIB, Grade 2, 2/2 nodes, ER+/PR+, HER2-
Dx 7/2014, ILC, Right, Stage IV, 2/2 nodes, ER+, HER2-
Chemotherapy AC + T (Taxol)
Radiation Therapy Breast, Lymph nodes
Surgery Lumpectomy; Lymph node removal
Hormonal Therapy Arimidex (anastrozole)