Log in to post a reply
Dec 1, 2018 04:06PM Snickersmom wrote: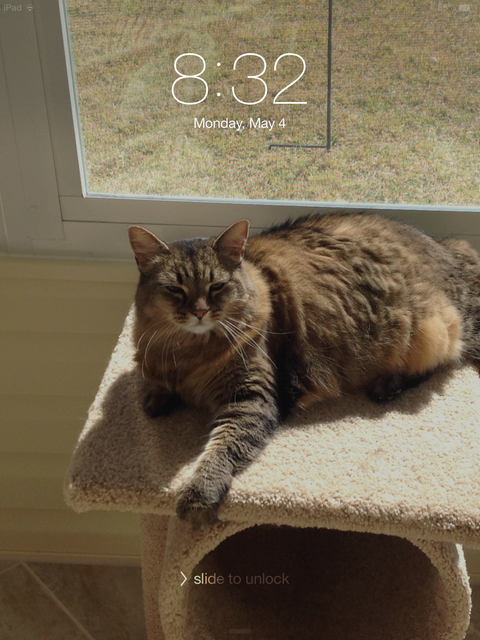 Okay ladies - for those of you who asked, here's Snickers!! She's mostly Maine Coon so she's pretty well-built!
Thanks so much to SpecialK for such a delicious lunch this afternoon! It was great seeing you all again and I hope we can get together soon again.
Mexico - lots of prayers for a speedy recovery from your surgery on Monday. I know you will be just fine.
Happy Holidays/Merry Christmas to you all, my special sisters,
Snickersmom/Ann
Dx 3/24/2017, ILC, Left, <1cm, Stage IA, Grade 1, 0/4 nodes, ER+/PR+, HER2- (IHC)
Surgery 5/2/2017 Lymph node removal: Left, Sentinel, Underarm/Axillary; Mastectomy: Left; Prophylactic mastectomy: Right
Hormonal Therapy 6/11/2017 Arimidex (anastrozole)