Log in to post a reply
Dec 10, 2019 07:59PM - edited Dec 10, 2019 08:32PM by Runnermum
Howdy everyone!
Busy time of year to fit everything but looks like you ladies are doing great! I have been running 4-5x a week since Oct and happy that I am keeping my base mileage up during these cold and dark monhs. Best decision to join a running group in Oct.
Tonight's 5 mile group run had been moved inside, due to the fact that the wind chill will be -25* F at 5pm today. I have been running outside up until this cold snap. Ran 5 miles on Sunday in a -13* F wind chill and it wasn't bad considering that had been the coldest temps I have ran in since last winter. -25* f is a different beast though! I had an extra special run last Sat morning. A former high school Cross Country teammate flew home so we could visit a teammate that is home on hospice care and may not make it to Christmas. Before we left on the 5 hr road trip, we drove over to our old high school and ran one of our old CC routes together. Hadn't ran with her in over 30 yrs and even though the day was difficult and hard and we both shed some tears on that run, our hearts were warm.
Edited to add one of my grandmas cookbooks...a prized possesion.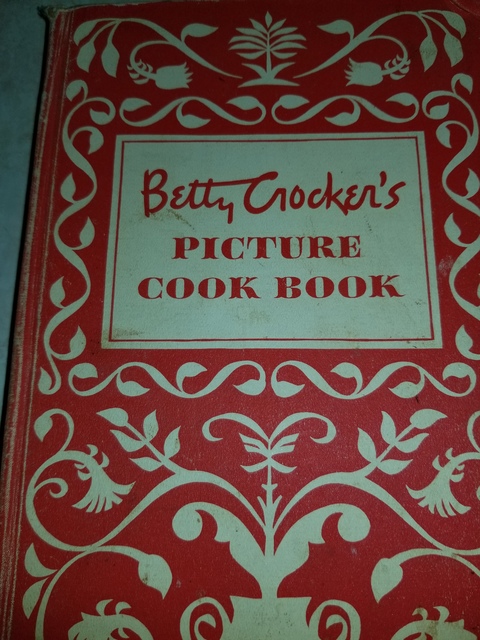 Karen I have my late grandmother's rolling pin, cookie cutters and many many cookbooks. I also have her 2 old Betty Crocker cook books...the oldest one from 1950! 💓
Dx 4/2017, IDC, Right, 2cm, Stage IIB, Grade 2, 1/3 nodes, ER+/PR+, HER2-
Hormonal Therapy Arimidex (anastrozole), Tamoxifen pills (Nolvadex, Apo-Tamox, Tamofen, Tamone)
Radiation Therapy
Surgery Lumpectomy: Right; Prophylactic ovary removal
Chemotherapy AC + T (Taxol)