Log in to post a reply
Sep 30, 2020 05:13PM Wonderland wrote:
Runner: Good to see you!
Ruth: I see little lights on the structure and I bet it looks really cool when they are on.
Sweet: Congratulations on 8 years out!
LB: I REALLY wish I could take your classes!
edj: Hope you received good news at your appointment.
Pat: Good luck finding your pants. Lots of excellent advice here.
So thankful for the cool weather we have been having. I've been walking/running and of course mowing. Tomorrow is mow day for this week. And I turned 65 last week! Finally on Medicare.
It's that time of the year again! Painted pumpkins yesterday and today. Here are a few.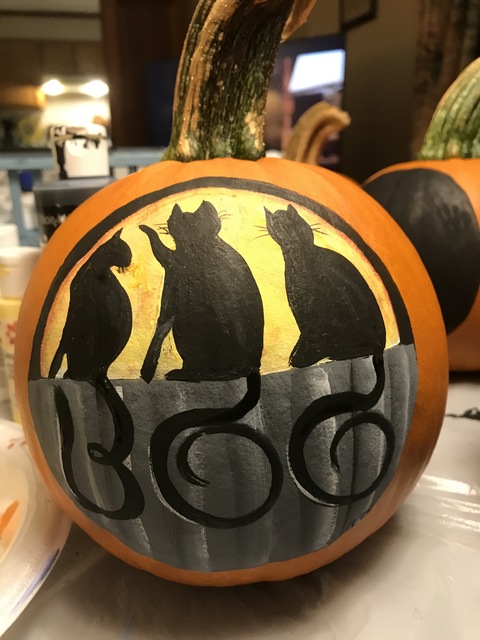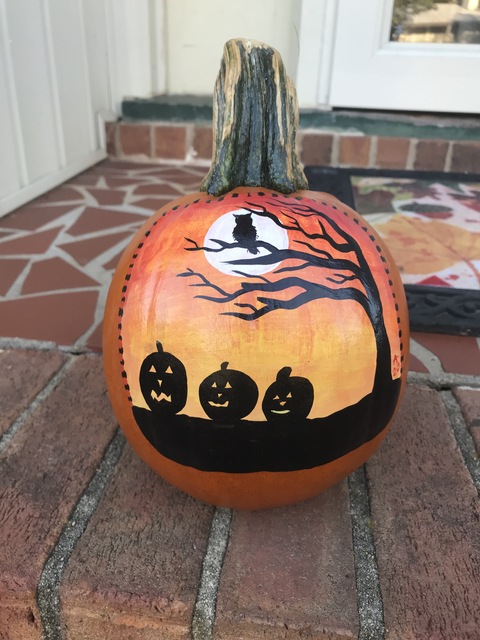 "Put on your coat. It's easier to stay warm than it is to get warm." George the Llama Man
Dx 11/2006, IDC, <1cm, Stage IIA, Grade 2, 2/36 nodes, ER+/PR+, HER2-
Surgery 11/27/2006 Lymph node removal: Left, Underarm/Axillary; Mastectomy: Left
Chemotherapy 1/2/2007 AC + T (Taxol)
Radiation Therapy 6/5/2007 Breast, Lymph nodes
Hormonal Therapy 9/22/2007 Tamoxifen pills (Nolvadex, Apo-Tamox, Tamofen, Tamone)
Surgery 9/9/2009 Reconstruction (left): DIEP flap
Hormonal Therapy 9/20/2009 Arimidex (anastrozole)