Log in to post a reply
Nov 15, 2017 05:27AM Pambc010417 wrote:
Brightness4 - I used Madison Reed Radiant Hair Color at 3.5 months PFC. it can be purchased at Ulta or online. I just did my roots, which were about 4 inches of white gray roots, with an application brush. I was very pleased with my results. I did leave it on my hair for 10 minutes longer to cover gray. I'm getting ready to color a second time right before thanksgiving. My last chemo of TC was June 29th.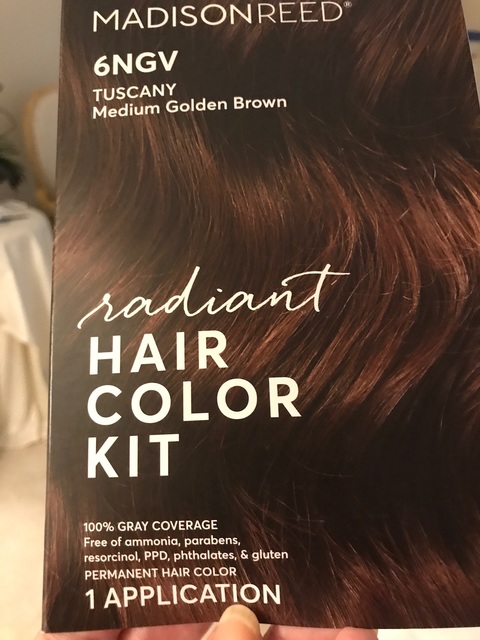 Dx 1/4/2017, IDC, Right, 1cm, Stage IA, 0/2 nodes, ER+/PR+, HER2-
Surgery 3/7/2017 Lymph node removal: Sentinel; Mastectomy: Left, Right; Reconstruction (left): DIEP flap; Reconstruction (right): DIEP flap
Chemotherapy 4/25/2017 Cytoxan (cyclophosphamide), Taxotere (docetaxel)
Surgery 8/3/2017 Reconstruction (left): DIEP flap; Reconstruction (right): DIEP flap
Hormonal Therapy 12/31/2017 Tamoxifen pills (Nolvadex, Apo-Tamox, Tamofen, Tamone)