Log in to post a reply
Aug 21, 2020 02:55PM Beesie wrote:
"Just curious - do all screening mammograms that show suspicious changes get classified as Birads 0?"
BIRADs 0 specifically means that additional imaging is required, which in turn means that the Radiologist doesn't know if everything is fine (maybe your breast was just squished strangely), or if either short-term follow-up or a biopsy is required. Suspicious changes that are clearly visualized but need confirmation or another view will be classified as either BIRADs 3, 4 or 5, even if additional imaging is recommended prior to a biopsy or to determine if a biopsy is advisable.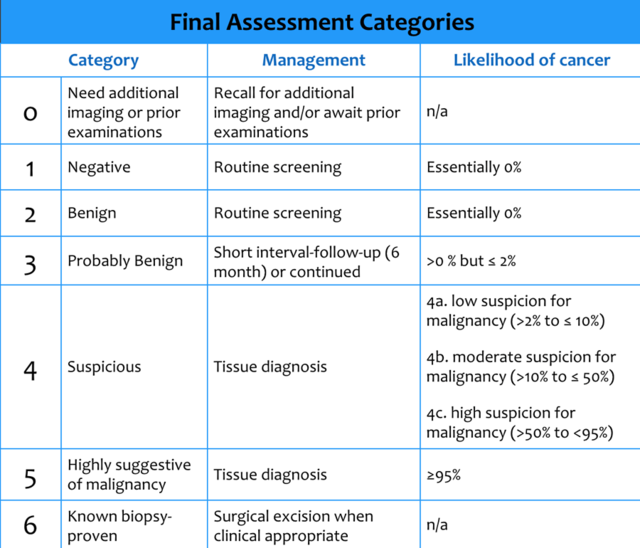 Excellent explanation of BIRADs ratings here: https://breast-cancer.ca/bi-rads/


Good luck with the diagnostic mammogram. When will you be having it done?





"No power so effectually robs the mind of all its powers of acting and reasoning as fear." Edmund Burke