Log in to post a reply
Nov 14, 2017 10:03AM sylviaexmouthuk wrote:
Hello Mary and everyone,
I have finally found the time to print out a page from the LSN information pack that I have. This page asks What is lymphodema and why does it occur? I hope you can rad the writing.
To Mary, I finally heard from the GP surgery just now and I am off to see a GP at 5 pm. This is not my regular GP, which does not make me happy.
Best wishes
Sylvia xxxx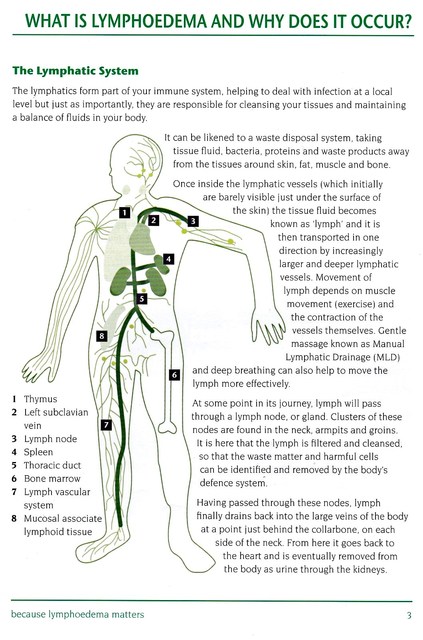 Let your food be your medicine and your medicine be your food - Hippocrates B.C. 390 Preadjuvant chemo 3 months epirubicin, cyclophosphamide, 3 months docetaxel. Mastectomy RB Sentinel node pos Radiotherapy 3 weeks + boosters
Dx 6/20/2005, IDC, 6cm+, Grade 3, 1/7 nodes, ER-/PR-, HER2-
Chemotherapy 10/31/2005 Cytoxan (cyclophosphamide), Ellence (epirubicin), Taxotere (docetaxel)
Surgery 5/16/2006 Lymph node removal: Right; Mastectomy: Right
Radiation Therapy 6/14/2006 Breast