Log in to post a reply
Jan 20, 2018 08:51PM SpecialK wrote:
Some people may wonder what I'm doing on this site so long after diagnosis, but what you see below is one of the reasons I remain. This is a photo, taken this evening, of yours truly and coachvicky. You can tell from her postings on this thread that she is strong, smart, and beautiful. I can confirm, having met her and her awesome DH, that this is absolutely accurate! This crappy disease has made sisters of us, and while I wish this isn't how we had to meet, I'm sure glad we did.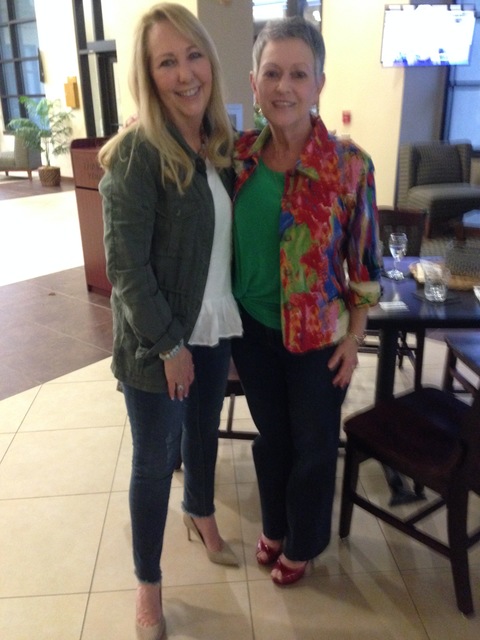 BMX w/ TE 11/1/10, ALND 12/6/10. 15 additional surgeries. TCHx6 2/17-6/2/11. Herceptin until 1/19/12. Femara 8/1/11, Arimidex 6/20/12, back to Femara 6/18/13-present.
Dx 9/27/2010, IDC, Right, 2cm, Stage IIB, Grade 3, 2/14 nodes, ER+/PR+, HER2+ (IHC)
Dx 9/27/2010, DCIS, Stage 0, Grade 3