Log in to post a reply
Nov 19, 2020 09:46AM - edited Nov 19, 2020 09:52AM by Trill1943
Yeah---right---he didn't pressure her----just concerned about her safety. I'll believe that as soon as I start believing the moon is made of cheese.
And "busy"??? Yeah--busy being a sore-loser jackass!!
And it didn't influence her? Who's she kidding? Can't tell me she wasn't wriggling in her chair every second of that call. She probably would have taken a bullet for him right then and there....
Republicans are duel-pronged: they are selfish, ruthless, and at the same time chicken-shitted.
What--that's THREE prongs.... what's that make? A trident!
Time for King Neptune to come with his and drag them all into the swamp DT promised to drain and now fills with his enormous self.....
Sorry for the mixed metaphor stew!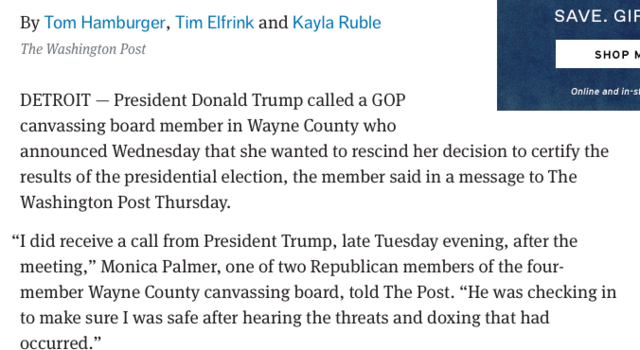 Dx 10/31/2015, IDC, Left, 1cm, Stage IA, Grade 3, 0/1 nodes, ER-/PR-, HER2-
Surgery 12/13/2015 Lymph node removal: Sentinel; Mastectomy: Left, Right; Prophylactic mastectomy: Right