Jul 15, 2019 05:49PM Catsme wrote:
Great topic!
A lady from our church taught me to crochet when I was 12 years old. As the years past I would pick it up again from time-to-time and always enjoyed it. When I was diagnosed with breast cancer, and was off work for MX recovery, I picked it up again, and have vowed to keep going.
Crocheting has helped keep my hands and mind busy when fear and anxiety try to take over. It has also provided a great way to make gifts for others. And planning new crochet projects is another thing I look forward to and get very excited about. This is huge, because when first diagnosed I didn't see the point in planning anything and looking forward. Crochet projects were a small step in getting beyond that.
I've attached a picture of the first thing I created after my diagnosis and finding this wonderful creative medicine.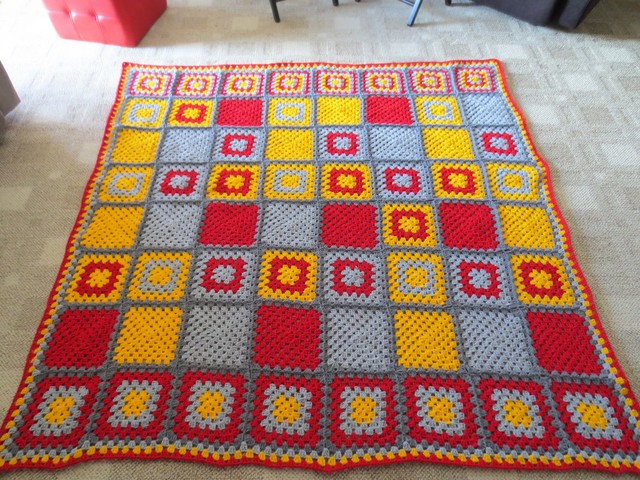 Dx 12/7/2016, ILC, Left, 1cm, Stage IA, Grade 1, 0/4 nodes, ER+/PR+, HER2-
Surgery 1/3/2017 Lymph node removal: Sentinel; Mastectomy: Left; Prophylactic mastectomy: Right
Hormonal Therapy 1/19/2017 Arimidex (anastrozole)