Log in to post a reply
Jan 6, 2021 12:28PM Positivelyhalffull wrote:
I wish I had said something about my IV for surgery. It was immediately painful when she put it in, but she was rushing like we were late and I'd never had one in that location before so I thought maybe it was just a sensitive location. Also, she never asked me if it felt ok like they normally do.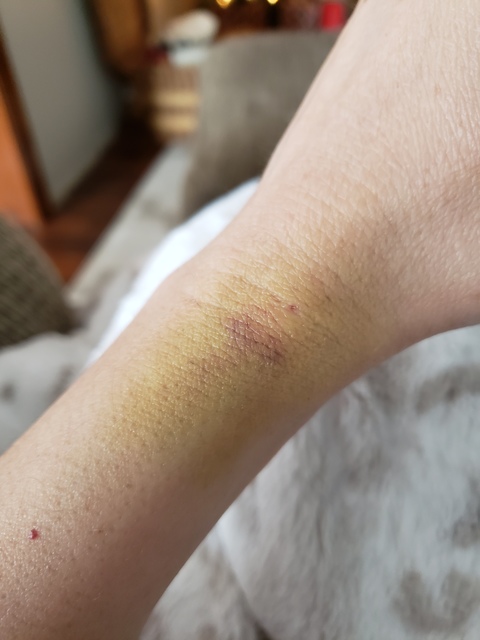 This photo is six days out. I normally have no bruise after an IV. My lesson to speak up for myself.
Dx 7/24/2020, IDC, Right, 4cm, Stage IIA, Grade 3, 0/3 nodes, ER+/PR-, HER2+
Targeted Therapy 8/7/2020 Perjeta (pertuzumab)
Targeted Therapy 8/7/2020 Herceptin (trastuzumab)
Chemotherapy 8/7/2020 Carboplatin (Paraplatin), Taxotere (docetaxel)
Surgery 12/31/2020 Lumpectomy: Right; Lymph node removal: Sentinel