Log in to post a reply
Sep 1, 2020 07:08PM Beesie wrote:
There are now two methods of staging.

Anatomical Staging is the traditional TNM (Tumor, Nodes, Metastasis) methodology. Pathological Prognostic Staging is the new method, introduced in 2018, that adds in grade, ER, PR and HER2.

It appears that your mother's TNM is T1N1miM0, which is Anatomic Stage IB. With that, combined with the ER+/PR+/HER2- and grade 2, her Pathological Prognostic Stage is Stage IA.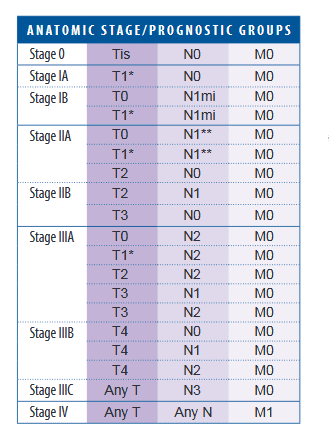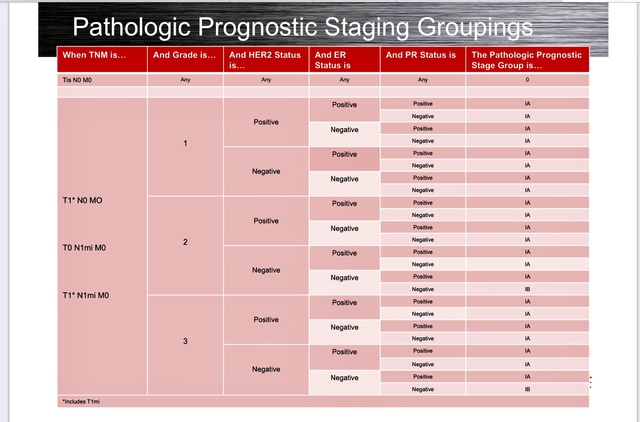 "No power so effectually robs the mind of all its powers of acting and reasoning as fear." Edmund Burke