Log in to post a reply
Oct 12, 2020 02:57PM Beesie wrote:
"My question: should i ask for a lymph node biopsy before the surgery? Isn't it sometimes better to have chemo or rads beforehand vs after?"
No, not necessary. What's being recommended is normal standard of care for a small ER+ / HER2- cancer.

Chemo prior to surgery is commonly considered for HER2+ and triple negative cancers, if the tumor is larger than 2cm, or if the patient is node positive. But for ER+ / HER2- cancers, chemo before surgery would only be considered if the tumor is very large (to shrink the tumor prior to surgery, possibly thereby allowing for a lumpectomy instead of a MX) or if there are many positive nodes (which is almost certainly not going to be the case for you, with such a small tumor and I assume, no suggestion from imaging that there might be nodal involvement).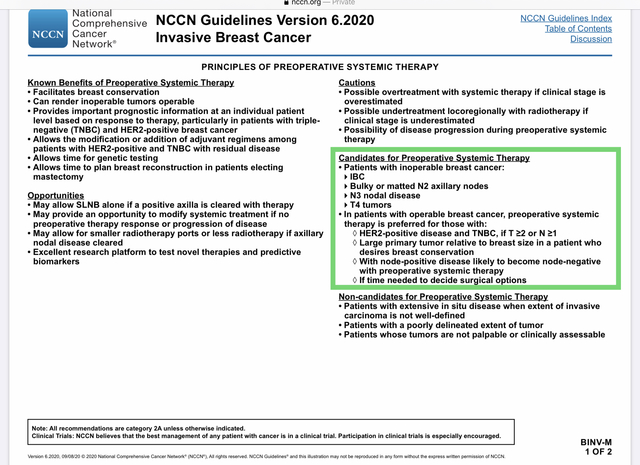 "No power so effectually robs the mind of all its powers of acting and reasoning as fear." Edmund Burke