New Feature:
Fill out your Profile to share more about you.
Learn more...
Partners Supporting Our Community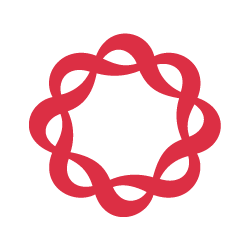 From donating a percentage of sales to getting the word out about Breastcancer.org's mission, our cause marketing partners show their commitment to breast health and breast cancer education and support for everyone affected by breast cancer. We are appreciative!
Wigs.com provides high-quality wigs, hair topers, and hair pieces paired with professional expert assistance through their online shopping experience. For the past, five years, Wigs.com and their customers have supported Breastcancer.org with over $180,000 in donations made at checkout.  Wigs.com is offering a 20% discount on your entire purchase with the coupon code BC20. For every purchase made using this code, Wigs.com will donate 10% of net sales to Breastcancer.org.
Uniwigs is proud to offer unique hair solutions for everyone. They are inspired to help more people who experience hair loss, as well as those who want to change their hair. When checking out, use discount code BCOCARE to receive a 15% discount on all products (with the exception of custom orders and clearance items). In addition, Uniwigs will donate 10% of sales on any purchase made using code BCOCARE.
Blue sky creates planners, calendars, notebooks and more to help people manage their health and wellness, important medical and screening appointments, and everyday activities. Blue sky has supported Breastcancer.org for 15 years, raising over $511,000. Today, Blue Sky proudly supports Breastcancer.org, donating a portion of each sale of their annual breast cancer awareness line.
Woman-led cookie company, Eleni's New York Supports Breastcancer.org by donating 10% of proceeds from select items in their Pink Sugar product line.
KOKOBAL provides super comfortable, protective post mastectomy pillows to help with post-surgery recovery. KOKOBAL proudly supports Breastcancer.org by donating 10% of each sale when you use code BCOKOKOBAL10 at checkout on Amazon. In addition, you will receive a 10% discount when you use this code.
Tagged: