Log in to post a reply
Dec 8, 2019 08:51PM Karen2019 wrote: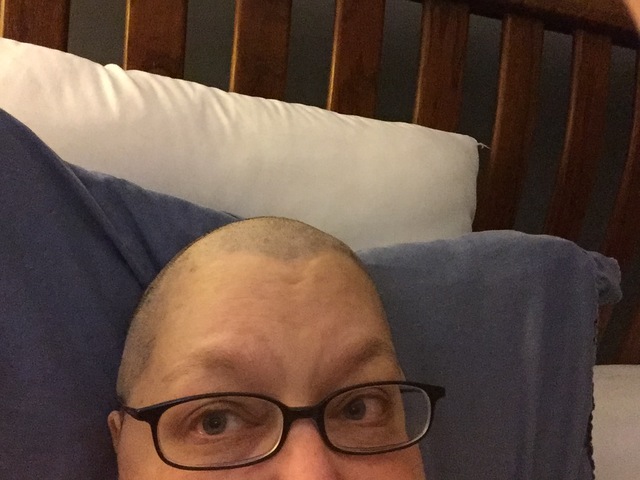 Ok, Dixie was brave enough to share, so I will too, though I am neither as young nor as beautiful as she is. (Though with a wig and some makeup I hold my own for a 52 year old fluffy girl!). My shave was as close as my Supercuts chick could go. Mine feels like soft stubble, probably because my hair is fairly fine. Don't know if my DIY cold capping will cause some of it to stay or not. Guess I won't really know for awhile. I'm planning on wearing a wig to work tomorrow, but I'm also bringing a scarf and a hat in case I can't hack the wig all day. Gonna have to get up early to do at least some basic makeup to pull it off. An experiment in terror!
Diagnosed at 52, right lumpectomy with bilateral oncoplasty, Oncotype score 42
Dx 7/15/2019, IDC, Right, 1cm, Stage IA, Grade 2, 0/4 nodes, ER+/PR+, HER2- (IHC)
Surgery 9/16/2019 Lumpectomy: Right; Lymph node removal: Right, Sentinel, Underarm/Axillary; Reconstruction (left); Reconstruction (right)
Chemotherapy 11/20/2019 Cytoxan (cyclophosphamide), Taxotere (docetaxel)