Lymphedema and Medicare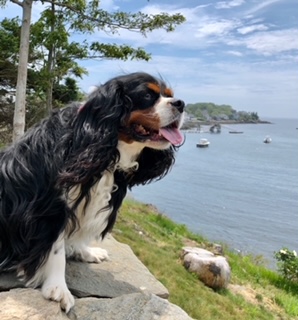 I just got home from what was supposed to be my second therapy for breast cancer. I actually had no therapy at the first session, just a consultation with the therapist.
Apparently Medicare will not pay anything towards garments. I can't afford them and can't bring myself to use hand outs or funds set up for people who can't afford them.
After giving me that news, I cancelled the remaining sessions that were set up for me and came home.
The therapist felt so bad, she game me information of options for support, organizations that help women in my situation.
I am going back to my gold standard of lymphedema care, large long sleeve blouses that hide my swollen arm. I have been lucky over the years, never had an infection even when I had a vaccine in that arm, accidental BP in that arm, (both happened one time and both because I wasn't focused and was chatting with the nurse), bug bites, and a complete shoulder replacement.
I know it may sound vain, but I won't take hand outs. My feeling is leave that for people who need the care more than I do.
I got lymphedema immediately after I had my lumpectomy with removal of 24 nodes in 2003. I spent about 5 years diligently having therapy, wrapping and wearing garments 24/7. Then the custom made garments stopped fitting and no matter what I did, I couldn't get them to fit, so I quit. With my recent mastectomy and DIEP reconstruction the swelling has increased in my arm pit slightly and my MO wanted me to have therapy. I can neither take the emotional toll this has had on me, nor the financial one.
On the upside, my schedule suddenly became a lot less busy! I do feel sorry for those who have lymphedema and need therapy and wrapping and are on Medicare. Ironically my representative told me they would pay all but 20% but I guess he didn't realize that Medicare's policy is not to pay for any of it. I have a really good Medicare Advantage plan through my husband's retirement from a major drug company, but I guess they won't pay for anything that Medicare won't pay for. Oh well, could be worse.
Comments