Podcast: Keytruda+Chemo Improves Survival for PD-L1+, TNBC Mets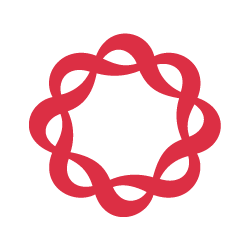 Keytruda Added to Chemotherapy Improves Overall Survival for Metastatic PD-L1-Positive, Triple-Negative Breast Cancer
September 24, 2021
Dr. Hope Rugo is professor of medicine in the division of hematology and oncology at the University of California San Francisco Helen Diller Family Comprehensive Cancer Center, where she is also the director of breast oncology and clinical trials education. Dr. Rugo is also a member of the Breastcancer.org Professional Advisory Board. She is a principal investigator of a number of clinical trials looking at combining new targeted and immunotherapy medicines with standard treatments for both early-stage and advanced-stage breast cancer and has published hundreds of peer-reviewed papers.
At the European Society for Medical Oncology Congress 2021, Dr. Rugo presented final results from the KEYNOTE-355 trial, which was looking to see if Keytruda (chemical name: pembrolizumab) and chemotherapy were better than chemotherapy alone as a first treatment for metastatic PD-L1-positive, triple-negative breast cancer. Earlier results found that adding Keytruda to chemotherapy improved progression-free survival — how long people lived before the cancer grew — for this type of breast cancer. These new results show that adding Keytruda improves overall survival — how long people live whether the breast cancer grows or not.
Listen to the podcast to hear Dr. Rugo explain:
what the KEYNOTE-355 aimed to do
whether Keytruda offers benefits for PD-L1-negative disease
why it's important for a medicine to improve overall survival as well as progression-free survival
the differences in PD-L1 tests and what they mean for the effectiveness of breast cancer checkpoint inhibitor medicines
Running time: 25:03
Listen now or read the transcript.
New Feature:
Fill out your Profile to share more about you.
Learn more...