What's new at Breastcancer.org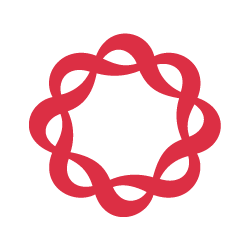 Our community forums have relaunched with new ways for members to find emotional support, share their experiences, and learn from the wisdom of others who are also facing breast cancer.
New ways to connect, share, and learn
The relaunch of the Breastcancer.org community forums is the start of a new day for our members who have been coming together for more than 20 years to learn, find connections, and support one another. The community is at the heart of our organization, and we'd like to thank the generous donors who have made this long-overdue upgrade possible.

What you'll find on the new forums:
improved technology to keep the site running smoothly
more features to help you connect, share, and learn
better tools to help our moderators to support you
Upgrading the technology that powers our forums is an essential part of providing a good experience for our members, and it will create a foundation that allows us to build even more beneficial features for our members in the future.

New features help members to engage on a modern, secure platform. As a member you are now able to:
quote a member's comment
use reactions such as "like," "dislike," "care," and "lol"
use a full emoji menu
tag discussions with keywords
use @mentions to reference and notify a member
group private message up to five members at a time
use improved search functionality
view recent community-wide activity
post on a member's profile wall
save drafts of your posts for further editing
participate in polls
New administration tools and analytics within the forum help our professional team of moderators to identify where they most need to welcome and onboard new members, facilitate discussions, answer timely questions, and connect members to resources.
Helpful tips to get the most out of the forum
We know getting used to anything new takes some time. So, we've created helpful tips to get started and guides to using the new forum. And of course, our moderation team is here to individual or group support.
More about the redesign
The trust of our community means everything to us, so choosing a new discussion forum platform was not a decision we made lightly. It took time to plan, build, and migrate 20 years of discussions to a new site. We're appreciative of our members' patience throughout this process.

After careful consideration and review, we selected the Higher Logic Vanilla platform as the foundation. This approach offers a more turnkey tech solution so we can prioritize our time and attention toward delivering a great experience and addressing the needs of our members.

We soft-launched the new forum experience with a small group of members who were graciously able to take time from their busy lives to test experience and features with us. We've incorporated their feedback into the live site, and continue to fine-tune now that the forum has relaunched.
What's coming next
There's always more we want to do for our community members. Our dedicated team of product developers, engineers, and community moderators are evaluating and developing added features and enhancements to follow in releases throughout the year.
"The new features on Breastcancer.org were developed with one goal in mind: to best help the people who depend on us every single day. Having the knowledge to make informed decisions for your breast cancer care is critical. Now we can deliver on our promise to provide free support and trusted resources to everyone affected by breast cancer with a faster, easier to navigate, and more personalized experience."
Hope Wohl
CEO, Breastcancer.org
Have a question about using the forums?
Read the Community User Guide.
Complete this form to report technical issues, and this form to provide other feedback about the community. 
Comments
This discussion has been closed.