New Feature:
Fill out your Profile to share more about you.
Learn more...
What is hospice care? Info and resources for end of life.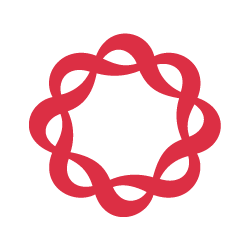 You may feel good for an extended period of time if you decide to stop treating the cancer. But eventually you may need help controlling pain or other symptoms and staying strong.
Hospice care offers physical, emotional, and spiritual support at a center or in your own home. Hospice care is covered by most health insurance companies during the last six months of life. If a person lives longer than six months in hospice, insurance usually covers an extension.
Hospice tries to improve the end of life by providing: pain relief and other medical supportive care psychological and spiritual support for you and your family help with daily tasks such as bathing and dressing When you're in hospice care, nurses and home health aides visit you as often as needed. They become your main source of direct medical care. Your doctor usually still oversees your care and provides advice and prescriptions as needed.
Hospice helps many families move through several stages — from urgently searching for answers, to medical care, to the acceptance of what has been and what is coming. It can help you and your family find peace and comfort, not only with death but also with life as you have lived it.
Your insurance company can give you names of hospice services covered by your plan. You also can ask your medical team for recommendations. The Hospice Foundation of America or the National Hospice and Palliative Care Organization can provide more information on hospice care and help you find the name of a hospice provider in your area.
Questions to ask when choosing a hospice:
How long has the hospice been in operation?
Can we speak to one or more families who have used this hospice service? What types of insurance does the hospice accept?
What, if any, out-of-pocket charges can we expect?
How often do hospice staff members, including doctors, nurses, social workers, clergy members, and home health aides make home visits?
Does the hospice have an inpatient facility?
Personal Quote: "As I made the transition from fighting the cancer to treating the pain and problems from the cancer, I have felt better than I have in years. I am truly at peace with my decision. I know it was the right decision." — Amber

For more information: