New Feature:
Fill out your Profile to share more about you.
Learn more...
Self Examination after Mastectomy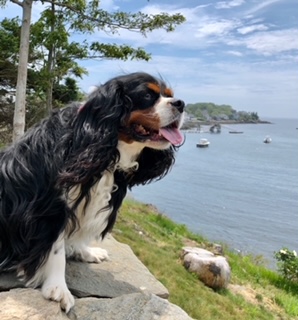 I had an appointment today with my BS. I asked about a small lump I found near my breast bone. It's painful. I guess he couldn't feel it, but it is there, because I can feel it. His comment to me was to "leave the examination to the experts, breast surgeons and medical oncologists and stop doing self examinations!"
I wonder what others with mastectomies are doing. I didn't tell my BS, but I spent years working in a veterinary office and doing agricultural research and my patients didn't talk, so I had to rely on my touch to find out what was wrong with them.
I am ok with waiting until I see my medical oncologist in Sept. It could be fat necrosis. Even if it is cancer, I don't think the end result will be any different in three months. Making an earlier appointment with my MO would undermine my breast surgeon, since both are part of my team. I sure feel like I am caught between a rock and a hard place!
Having had three new breast cancer diagnoses within 20 years, I know I am paranoid. I absolutely believe I will get cancer again. That said, it doesn't help getting the mixed messages from breast doctors! On one hand they say "don't worry, don't examine yourself" on the other hand they say, "you need to be seen by BS or MO every three months for the first two years!"
Comments