New Feature:
Fill out your Profile to share more about you.
Learn more...
Not dx with stage IV but feel it's coming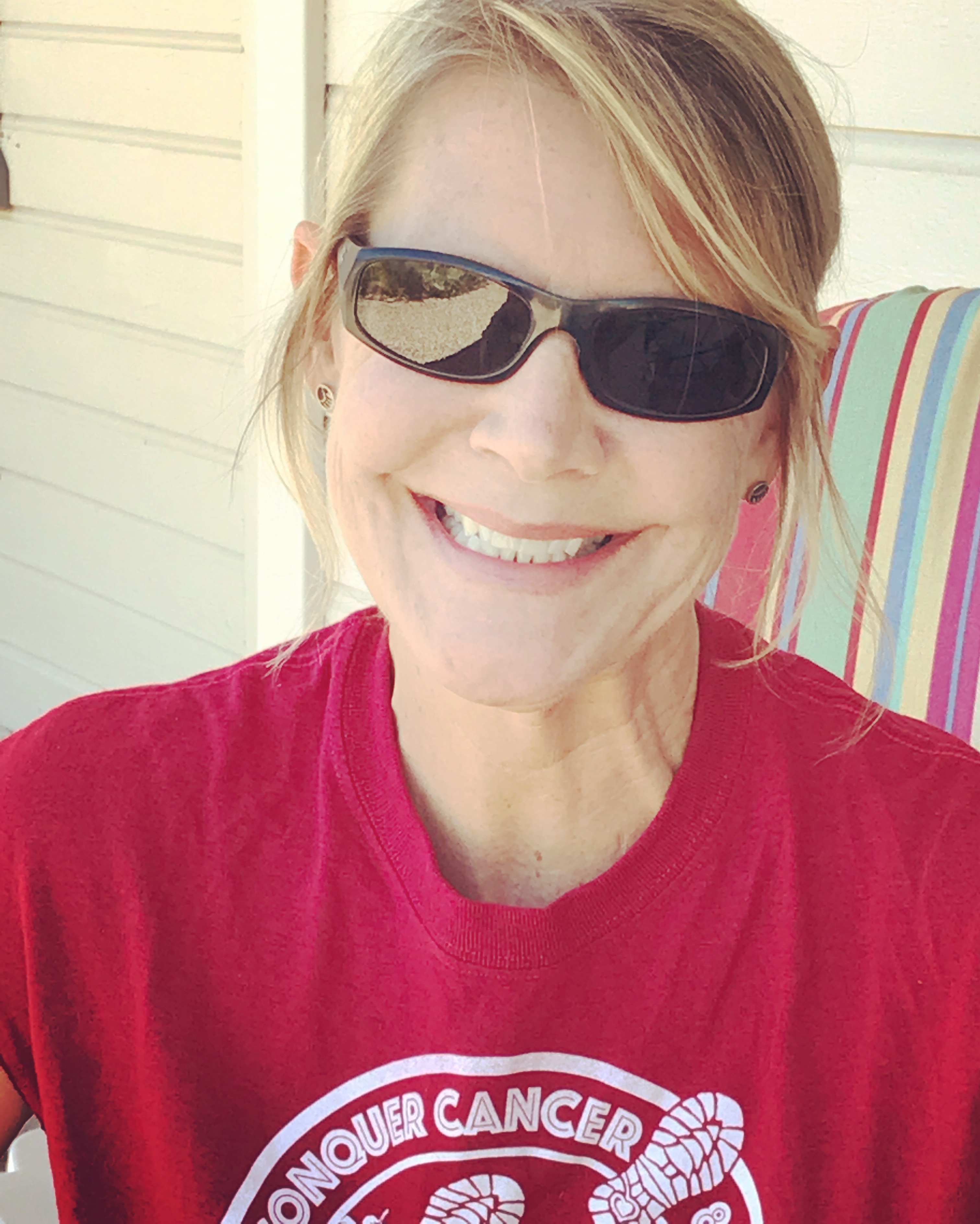 In short, I had a CT scan in August that showed a partially blocked ureter, a slight swollen kidney, bladder wall thickening, slight ascites, and my ovaries were hidden because of bowels but looked suspicious. The CT was to rule out a bump I felt in my upper adoment that my MO thought was nothing. It was nothing. But like the whack a mole game, a bunch of other stuff popped up.
A colonography (done in Sept, in lieu of colonscopy, I also have IBS) showed similar stuff to the above, plus a small amount of fluid around heart. The colongraphy, a type of CT, didn't show anything in the digestive tract, which was done in early Sept. No colon cancer-colon clear, no peritoneum probls.
Had an US to rule out ovary problems 3 weeks ago (all clear), an ECHO to rule out heart last week (Clear: less than 100CC of fluid which apparently they don't worry about-but keep reading).
Got in with Mayo clinic for the urinary tract stuff. I have been having urgency and leaking since early this year, getting worse. Initially told it could be due to bladder wall thickening and inflammation (which carries its own threat of bladder cancer). Asymptomatic otherwise, not pain, no blood in urine. Cytology detected no blood, no cancer cells, but sample was small.
Had a cystoscopy this Monday and an MRI day before. Initially cystoscopy of bladder looked fine, but doc wants to biopsy one place and didn't seem too concerned. I was okay with that.
THEN I read the MRI results yesterday. In total shock:
"Patient has a remote history of a 6 cm right adrenal pheochromocytoma resected in 2007 confined to the adrenal gland, therefore these findings if metastatic could be related to either breast cancer or pheochromocytoma. Cystoscopy today showed suspicious, inflammatory-like mucosal changes in the left posterior bladder wall."
(Something also was reported about an iliac crest lesion too.)
"Findings suspicious for multiorgan infiltrative metastatic disease in the setting of breast cancer. Consider PET/CT for further evaluation."
"Multifocal short segment irregular wall thickening of the distal stomach, ascending colon, proximal transverse colon, and left lower rectum, with nodular omental/peritoneal thickening suspicious for peritoneal carcinomatosis. Small ascites and right pleural effusion."
I.AM.TERRIFIED.
Did I mention I have severe medical PTSD from losing my late husband to cancer in 96-we were married 3 months only plus my own dx, and now my husband's cancer? I've been on meds for 3 years for PTSD, and have been in therapy for three years; it has been helping (till now). I hike, I hot yoga 3-5 times a week, I Pilates, I'm lean and low normal BMI, I eat organic, I don't drink to excess, I meditate, I am usually a fairly happy person, I have a good marriage, and I've been on Aromasin now for 10 years with a year of Tamoxifen and an 18 months of arimidex after that. So nearly 12 years of anti-hormonal therapy (my MO said to stay on aromasin as long as I could tolerate).
I know ILC recurs later, and with 6 + nodes I was high risk. It doesn't help with the abject terror of all this. I know there are no guarantees. I still need reassurance.
The biopsy will be done mid-December, at the same time my husband gets staged for radiation tx. Yes, you read it right: he has cancer, advanced, prostate. Responding well to treatment so far.
I haven't got the CT/PET scan scheduled yet but probably today.
Mayo urology NP tried to hustle me to the Breast Center at Mayo but when they called, they said since they don't have a confirmed dx that it is a recurrence, they aren't sure whether they can order the PET or whether Urology has to.
I've read a bit about bladder recurrence and ILC-it's rare but has a higher rate of return there, and if it does, it seems it's pretty fatal it it recurs there.
The colongraphy, a type of CT, didn't show anything in the digestive tract, which was done in early Sept. No colon cancer.
I came here to helpfully be talked into backing away from the cliff. I'm convinced I'm going to die from this soon, and leave my husband with no caregiver, my daughter with no mother, and I'm not ready to die yet.
My urology NP doesn't have the best comforting way about her; she responds to my inquiries like she's answering a business email, although as part of my PTSD therapy I have a printed slip that every new medical person gets telling them I have to be spoken to in a calm reassuring manner with no fear-based, alarmist language. Everyone but her has been very good about realizing that words can provoke a days-long PTSD attack.
Thanks, sisters.
Tagged:
Comments