Please Pray for Dawn & Mena This is one of the saddest and most heartbreaking posts I have ever had to make here....over the weekend I received the news that Mena's daughter Dawn had died suddenly and tragically. Her death is a shock to everyone in her family, especially Mena, with whom she had a very special bond. 
Mena was not Dawn's birth mother. She became her Mom when Dawn was a small toddler. Mena became step mom to two children by marriage approximately a decade ago. She had no children  but became fully devoted to these children as though they were her own. Their birth Mom suffered from mental problems and addictions and was basically removed from the picture during their entire childhood. Mena was their only real Mom.
Mena was diagnosed with Stage IV mets approximately four years ago; shortly after this diagnosis her marriage fell apart and her husband moved out, but his children continued to live with her and she continued to take care of them and raise them despite her illness and discomfort from endless rounds of chemo and treatment. Last spring her son Richie, who was by now a teenager, moved out and in with his father. Dawn stayed with Mena and the strong bond between the two of them continued to deepen. Last Mother's Day (May 2007), I will never forget the poignant story I heard Mena tell me about the surprise Dawn had created for her. Dawn got up early, prepared a special pancake breakfast, set the table with flowers, a card, and a present, and had a special morning with her Mom. This meant so much to Mena.
Last summer we heard that Mena's chemo treatments had stopped working and her financial circumstances forced her to give up her house and move in with her mother who lived in another town. Dawn moved with her, but the adjustment to a new school and new friends was very difficult for Dawn, who had just turned 13. By this time Mena was very ill, and had been given just a few months to live. Mena was too ill to continue to be a proper mother to Dawn, so she reluctantly sent Dawn back to live with her father, and return to be among her friends in her home town.
This news has come at a great shock to Mena, her family and her friends...I too had grown very fond of Dawn through her thoughtfulness, loyalty and kindness to her Mom. She will be dearly missed. I think this is a reminder to all of us that breast cancer affects not just its victims, but it can have tragic consequences for their children and families. Please keep Dawn and Mena in your prayers.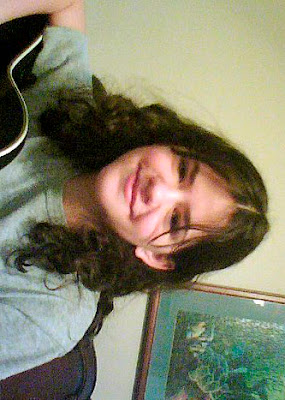 We are all one family; what affects one affects us all in some way or another. 
Anyone who wishes to know more about this should contact Mena directly, via PM or phone. 
Mizsissy 
Comments