For those of us with BMI over 35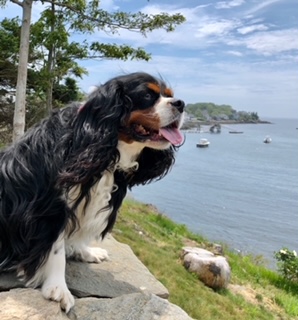 Having a BMI over 40, and dealing with recurrence and family history of breast cancer makes me feel isolated. Out of my family members with BC, mom, and two sisters and a cousin, I am the only one in my family with BMI over 30. I feel those of us who are plus size don't fit in to many of the discussions here, especially the ones about depression. Perhaps I just didn't read the right threads? Anyway, I started a new thread in hopes of connecting with others like myself.
I have dealt with being over weight all my life. I was once within 10 pounds of normal, but that was over 35 years ago and with my second pregnancy I gained the weight back and some. I also lost 56 pounds 5 years ago, but again, I couldn't keep the weight off. I lost that weight via Weight Watchers, but WW isn't really set up for people on tight budgets who need to lose 80+ pounds! I had to give up because I couldn't afford to keep going to meetings. I thought I could continue myself, which I did for awhile, but then I saw how the skin was just hanging off of me, my thighs, my stomach, and honestly, I freaked out. I still tried to eat healthy but I didn't want to lose anymore weight. Then I slowly started to gain it back and I gained back 45 of it. After the DIEP surgery in January I put on 20 pounds, but luckily most was fluid and I lost 15 of it since then.
Normal weight or overweight women really have no idea how humiliating it is for those of us categorized as obese to go through the process for DIEP surgery. I had to stand naked in front of my husband, doctor, and two 20 something male medical students while the plastic surgeon described what he was going to do. That humiliation will live with me for the rest of my life, as will the humiliation of having a young male PA stand inches from my naked standing body, drawing on the abdomen before the surgery.
But they are medical people, supposedly used to seeing naked people of all sizes. The hurt from family is so much deeper.
I don't know any obese person who is happy being obese. Most, like me are in a constant battle with their weight. Breast cancer is hard to deal with emotionally, but add obesity to it and it adds to the depression over body image. I hate my body more now than ever. I never thought I could look worse than I did prior to this second time with breast cancer, but I was wrong.
Yesterday, my sister, who is normal weight and my only sister who didn't have BC really hurt my feelings. I expressed concerns, via text, that the reason I haven't had side effects yet from the Letrozole (been on for two months) is because it isn't working. I explained that I think that because I am so fat, my estrogen levels may not have fallen enough to prevent another recurrence of metastasis. I also said I didn't think there was any way to know for sure if it was working. I told her that the paper I signed at my MO's office which stated all the possible side effects also said that I was aware that this drug may not work for me. I added that on the up side, I was glad that so far I haven't had any SE's from the drug.
Her response. "Only you could find something positive to say about being overweight!" I responded that I didn't say it as a positive for being overweight, that there is nothing good about being overweight. She never responded. My feelings are still hurt. I assume she said that because no normal weight person would see anything good about being overweight? Not sure.
Anyway, I would love to connect with anyone with BMI over 35 to listen to and support our mental and physical health. We have a unique set of hurdles to deal with.
Comments