New Feature:
Fill out your Profile to share more about you.
Learn more...
Worried About Inflammatory Breast Cancer? Start here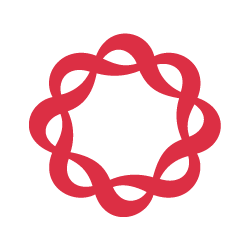 Hi! We know you're here and worrying about a symptom or change to your breast or breasts. You may have found yourself Googling your symptoms, which led you to finding information on inflammatory breast cancer (IBC). Before coming to any conclusion, we hope you can take a deep breath, and read below from the main Breastcancer.org site's section on Inflammatory Breast Cancer:
Inflammatory breast cancer (IBC) is a rare form of breast cancer that usually starts with the reddening and swelling of the breast instead of a distinct lump.
IBC tends to grow and spread quickly, with symptoms worsening within days or even hours.
The average age at diagnosis for inflammatory breast cancer in the United States is 57 for white women and 52 for Black women. These ages are about 5 years younger than the average ages at diagnosis for other forms of breast cancer. According to the American Cancer Society, inflammatory breast cancer is more common in Black women. A 2008 study found that being overweight makes a person more likely to develop IBC. Like other forms of breast cancer, IBC can also affect men.
Symptoms of Inflammatory Breast Cancer
Although most breast cancers begin as lumps or tumors, inflammatory breast cancer usually starts with a feeling of thickness or heaviness in the breast. You also may develop red, inflamed skin on the breast. IBC tends to grow in the form of layers or "sheets" of tissue, which doctors sometimes call "nests."

The breasts swell and become inflamed because the cancer cells clog the vessels that carry lymph. Lymph is a clear, watery fluid that transports white blood cells and removes bacteria and proteins from the tissues.
Common symptoms of IBC include:
Redness of the breast: Redness involving part or all of the breast is a hallmark of inflammatory breast cancer. Sometimes the redness comes and goes.
Swelling of the breast: Part of or all of the breast may be swollen, enlarged, and hard.
Warmth: The breast may feel warm.
Orange-peel appearance: Your breast may swell and start to look like the peel of a navel orange (this is called "peau d'orange").
Other skin changes: The skin of the breast might look pink or bruised, or you may have what looks like ridges, welts, or hives on your breast.
Swelling of lymph nodes: The lymph nodes under your arm or above the collarbone may be swollen.
Flattening or inversion of the nipple: The nipple may go flat or turn inward.
Aching or burning: Your breast may ache or feel tender.
Some of these symptoms are similar to those caused by mastitis, a breast infection that can occur in women who are breastfeeding. Unlike inflammatory breast cancer, however, mastitis usually causes a fever and is easily treated with antibiotics. If you are diagnosed with mastitis that is not responding to treatment, ask your doctor about testing for inflammatory breast cancer. The same holds true if you are told you have cellulitis, which is a bacterial infection of the breast skin. Any persistent breast changes should be looked at by a breast specialist.
For more information, see Inflammatory Breast Cancer and Benign Breast Conditions.
More resources:

https://www.cancer.org/cancer/breast-cancer/understanding-a-breast-cancer-diagnosis/types-of-breast-cancer/inflammatory-breast-cancer.html
https://www.mayoclinic.org/diseases-conditions/inflammatory-breast-cancer/symptoms-causes/syc-20355413
Tagged:
Comments