New Feature:
Fill out your Profile to share more about you.
Learn more...
Posting to Not Diagnosed but Worried Newbies? Please read here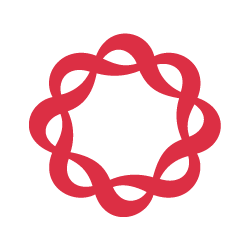 Dear Members,
We appreciate that you are responding to our new members who may not have a breast cancer diagnosis but are worried about a change in their breast health. We also appreciate your support of caregivers who are accompanying their loved ones, and who are also deeply affected by a potential diagnosis. We know that everyone in the community understands the worry that comes with breast health changes and can offer support to those who come here.
New members come unfiltered, vulnerable, overwhelmed.
People need support where they are in that moment.
Some guidelines and rules around responding to new members:
• If you find yourself unsure as to how to respond to a new member, or feel they are in need of help that you can not or wish not to provide, please contact the moderators for assistance. Do not feel compelled to respond to every post. We are here to help, and appreciate you alerting us.

• Semantics (the meanings of words and phrases in a particular context) should not be the focus. It's the feelings and intentions behind the words that matter. Remember, they are coming to us for support, and need nurturing, not lecturing.
• If you are sharing medical advice or information please do so based on your personal experience or share helpful links to reputable sources.
• Whether or not you can answer specific questions, that which is most valuable is your support and compassion for their distress and a virtual hug that suggests that you understand and are with them as they wait.

• Give some thought to what it felt like for you when you were in their situation.

• Be mindful of the fact that some who visit our site have underlying challenges that might include depression or anxiety or other mental health conditions. Such challenges can exacerbate the worry of health changes. In these cases, please reach out to the moderators.
• Be open to the fact that everyone copes differently and may not respond as you would. Reactions may also differ based on background, personality, and experience.
And, if your post does not adhere to the above-mentioned guidelines, it will be removed immediately.
Again we value your time and input and willingness to support our new members, and appreciate your respect and understanding of their feelings.
--The Mods
Below are some of our suggestions to threads that could be helpful to new members:
Topic: For ALL Not Diagnosed Newbies: Imaging & Common Symptoms FAQs
Info & Resources for New Patients & Members From the Team

Frecuently Asked Questions Section