Mild breast pain on right side (had IDC on left side in 2015)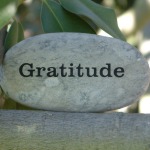 I've had mild pain in my right breast for the last two-ish weeks. I saw my surgeon about it and she scheduled a mammogram for Feb 9 (that was the soonest available). I asked her if an MRI or sonogram would be appropriate, and she said an MRI would probably show too much and a sonogram not enough.
You can see my history in my footnote, and if weren't for that history, I'd probably just have blown this off. But you know how it is-- once you've been struck by lightning, you can't ignore anything anymore.
The pain level-- it's really more of a mild ache-- hovers around the 2-3 level, sometimes approaching 4. I had always been in the habit of wearing strapless underwire bras, but when this started I ditched those and have been trying to find a comfortable bra. Going braless makes it a little worse, as the pain resembles the gravity-induced ache of going all day without a bra. I'm not huge-- about a c-cup. The pain comes and goes. Sometimes I can go all day without it, and sometimes it lingers most of the day. It also travels around the breast, sometimes on top, sometimes medial, sometimes lateral. Not underneath though. It doesn't seem related to my activity level (I'm NOT what you'd call "active" -- hehe), but oddly, it does seem related to my mood. If I'm upset and cranky or dealing with a problem, yeah, it seems more noticeable.
I had ALH on the right side a little over a year ago, found in a biopsy. My surgeon at the time wanted to excise it, but I said, "Let's just do another mammogram in six months." In the meantime, he retired. The new surgeon ordered a mammogram to followup, and it wound up being longer than six months, but that's how things are these days. The ALH was gone. That surgeon said the biopsy might have removed it. Then SHE moved on to another job elsewhere! (Is it me??)
I like the latest surgeon. She's the one I referred to in the first paragraph. I'll have the mammogram on Feb 9 then see her immediately after.
I've been browsing this Benign Conditions forum (probably not such a good idea), but thought I'd post my story in case anyone wants to comment.

Background: We're all struggling right now, but this is my sitch: I'm 73, I live alone, and I have no family at all. I'm a widow. Ladies, I haven't had a good, solid full-body hug in YEARS. I get together with people (somewhat) but my physical self is starving. I'm also, sadly, caring for my declining, beloved 16-year old doggie, and I'm going to have to make a hard decision in the next few months. Others have it worse, but there's not much joy in my life at the moment. This pain is not bad-- I can live with it. I don't really care much what it is; I want to know what it isn't. Thanks for reading.

Comments