Sex and cancer. The dirty talk - from intimacy to roommates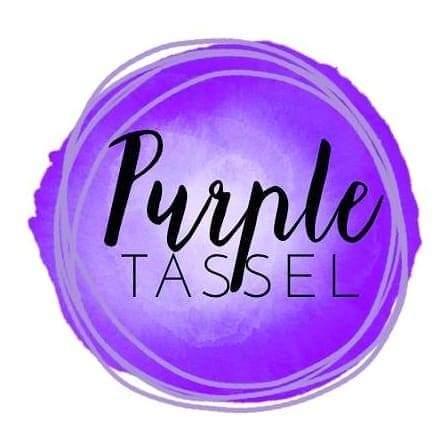 My husband and I had a strong intimate relationship before cancer. I understood we would have down cycles in our marriage, but breast cancer brought a new definition into my home for the word "downcycle."

After my diagnosis, my husband and I discussed the expected changes to our intimacy. We knew it would change, but we didn't realize how much. What we forgot to do was address it together before we let the bottom fall out from under us.
My husband's patience and support: He had not said a word of blame about our lack of intimacy this past year. He has waited patiently to hear a "hint" from me that I wanted to have sex. He got busier in the house to occupy his time. He smiled and kept quiet to let me do my "cancer" thing. And yes, I needed every bit of that from him this past year to go through it. I admired him for allowing me to endure the stress without pressuring me for anything, including sex. I loved him more for it.
The day my "dirty" came knocking: I felt my hormones surge inside my body like a speeding car racing out of the pit to get back on the racetrack. My husband's schedule provided him with coming home from work for a week that night. I expected we would get back on track to our fabulous "dirty." Finally, we would get our "intimate" back. Well, my expectations did not go as I planned. After a few days and some nitpicking comments, I finally asked him what was happening inside his head (we don't do that to one another unless we are frustrated at something else we haven't talked through) to help me work to meet his needs.
The "dirty" talk: He said I'm not interested in intimacy with him since cancer. That was like a bullet through my heart. I asked to step away from our talk for a bit to consider his words. I promised to return to address it, but I needed time to think. At first, I felt anger because I didn't have control over getting cancer. How could he blame me for not wanting intimacy in our relationship over something I had no control over happening? I picked up my phone and took a long walk. I returned and went back to talk to him. I asked him if he wanted to spend 20 years in a relationship without intimacy. He said it would suck, but he could see about getting something from a physician to lower his testosterone to help. Yep, I married THAT guy. Talk about a blow to my little bout of angered thoughts I had just had in my head.
The day after: We didn't get back to intimacy after talking. The frustration built more as the hours passed. My husband was busy doing household duties before returning to work for a week. I understood he needed to get a lot done. I followed his path of patience in letting me be busy without pressure for him to have sex, as he has done for me so many times in the last year. How unfair is it that I would expect him to drop everything in his busy work to have sex now that I wanted it? He wouldn't do that to me. That decision brought us to sleep in different bedrooms that night (something we don't do). When I addressed it, he said he thought I was asleep and didn't want to disturb me. I said I thought he had things he needed to get done and didn't want to demand him to drop everything because I wanted sex. We both agreed that sex was more important than the thought processes that got us to "no sex." Off to work he went for a week, and the "no sex" and nitpicking remained.
The awakening: He was at work. Talking while he's at work is a challenge. Sometimes he can't talk due to his job duties. Sometimes he works nights and sleeps during the day. I work days and go to bed early. One misunderstanding over something insignificant brought us right back to an argument. We both found areas to make small jabs at one another over where he was wrong, or I was wrong. Finally, I picked up the phone and called him. For me, it was time to ask, "WTF?" He answered his phone and ended his meeting to talk. We bickered about our misunderstanding for a bit.
I finally asked him, after some silence, why his words tonight were harsher than they had been during our entire relationship. I let him know I have noticed that change in him lately. I let him know I see myself doing the same thing. I tell him it isn't healthy for us to go down this path. I say I know couples who went down this road, and it got worse, leading them to divorce. He acknowledged that he understood our course and said he didn't want to get divorced. He asked me if I wanted one. I told him I did not want anything in a relationship other than him. He said he didn't know if I still wanted him because I did not want to be intimate with him anymore. He said it wasn't just the sex. He said I don't touch him anymore, even without sex. He said I neither wanted him to touch me nor did I touch him outside of sex. He said he didn't know his role in our relationship when he's at home other than cooking, vacuuming, and washing clothes and dishes. I tell him I still wanted him sexually and intimately. I tell him I still think he's sexy. He asked again if I still wanted to be married because we weren't having sex. I tell him I wanted him more now after cancer than I did at the start. I tell him I am grateful to have someone who dropped everything for a year to put a smile on his face to let me ride the cancer rollercoaster. He told me he didn't know I felt that way toward him. I tell him I'm afraid I wouldn't want to have sex again and what that would do to our relationship. I tell him I'm scared that if I didn't want sex again, he wouldn't want to stay around for twenty more years to deal with it. I tell him I am scared of what would happen if I lost my "dirty" again during my next year of surgery and five years of AI prescriptions. I don't get to control how my body would go through any of it. I want us to both have satisfaction in our relationship. I want him to find his role as a man in our marriage. I don't want that role defined as "roommate."
Trying something different: After our "awakening" talk, we agreed to make it a priority to work together to talk and find our intimacy. We decided to schedule it to break our newfound routines of prioritizing everything else. We decided to schedule daily times to talk (the foreplay) about what is in our thoughts to help us both understand each other. We scheduled sex. Yep, we did a schedule. The "reminder alarms" are set. We have to drop everything and get to it. I got the task of requesting sex at the drop of a hat from him when my hormones were in gear. He got the job to tell me to drop everything I am focused on on my to-do list to make him a priority and let him know he is WANTED (not sex-related).
Cancer affected more than the patient: Yes, I am the one who got the "f" ing cancer. But my spouse got it too in a different way. While I go through all of it, my spouse goes through his too. Does it ever end, and will we find our way back from it?
What did you do to work on it for others out there who had intimacy issues after a cancer dx? I know I can't be alone in my intimacy and sex CRAP after cancer.
My therapist takes weekends off.
Comments