Come join others currently navigating treatment
in our weekly Zoom Meetup! Register here:
Tuesdays, 1pm ET
.
Join us October 17 for our Webinar:
Beyond Treatment: Getting the Follow Up Care You Need
Register here.
New Feature:
Fill out your Profile to share more about you.
Learn more...
List of what to do/get/pack to prep for Radiation Therapy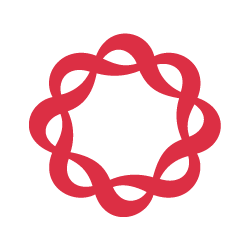 Hey all,
We would like to put a complete-as-possible list together of your suggestions for getting through Radiation treatment in our next newsletter. Can you start sharing your ideas here?
Thanks so much!

The Mods
**********HEY ALL, HERE IS THE LIST, AS OF MARCH, 2015. Please let us know if we missed things, and/or you want something added!!********************
-Exercise first thing in the morning. I've found by afternoons my stamina is waning. Maintain exercise throughout the treatment.
-Drink lots of water: Always take a jug of ice-water or water bottle with you to drink on your way home from treatment.
-Wear comfortable clothing that closes in the front, including your bra.
-If the lockers are small, bring a compact backpack style purse for your wallet, checkbook, selected cream, phone, reading material.
-Bring your own blanket, a long-sleeve wrap cardigan to wear under the gown, extra fuzzy socks just during treatment.
-Wear soft, cotton bras in 1 size larger. (Genie Bra-Walmart, Amoena) and soft, cotton t-shirts or tank tops for overnight.
-Do not apply creams, lotions, etc. 4 hours before treatment.
-Use Deodorant aluminum-free deodorant (e.g. Tom's of Maine or pure cornstarch are recommended).
-Wash area with Dove soap for sensitive skin (the white one) or an antiseptic soap from your doctor.
-Apply suggested oils and creams after treatment all over the radiated area, like:
Emu oil
Vitamin E oil
Coconut oil
Aloe (98% pure aloe, without alcohol, can be found at the grocery store) applied 3x a day, including after treatment (but not right before).
Calendula cream by NatureWorks
Eucerin and Jean's Cream (somewhat expensive) all over the radiated area.
Silvadene
Epionce Medical Barrier cream
Miaderm

Lubriderm
-Apply suggested oils and creams after treatment all over the radiated area for nighttime:
Aquaphor
J&J large gauze pads or cut up old soft tshirts to cover the radiated breast after I used the recommended cream.
Triamcinolone cream then Aquaphor
-Make sure to eat around 60 grams of lean protein per day.
-Stand with your back to the shower and letting the water just run down gently on the breast--to never let the water directly hit the breast.
-Keep the underarm area "open" by placing hands on hips (like a tough teacher) when standing and walking, and sitting with the affected arm over the back of a chair next to me.
-Rather than changing into hospital gown for rads, wear a large T-shirt cut straight up the centre back and sewed with a ribbon tie at the neck band back. Wear a sweater or jacket over the T that is easy to remove.
-If you are itchy after treatment talk with your oncologist a DAO supplement (HistDAO)
-Remember that there is a wide variation in facilities (e.g. locker sizes, what they provide for comfort and warmth, and creams they recommend or use).
Listen to the advice of your Radiation Oncologist and read additional tips from our website http://www.breastcancer.org/treatment/radiation/skin/care

Comments