Managing the Emotions of a Cancer Diagnosis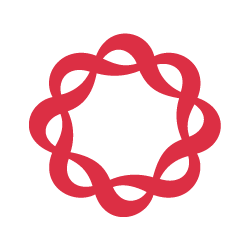 From first hearing the words "you have cancer" through treatment and post-treatment, it is not uncommon to feel anxious, angry, afraid, numb, confused, or depressed. Accepting the diagnosis and figuring out what cancer will mean in your life is challenging, and adjusting to the emotions takes time.
Breastcancer.org Community members share some of the things that they have found helpful to do or to consider to help manage all these feelings. Please share your insights as well!
"….I'm hoping time helps. I don't think these 'moments' will ever totally go away but I'm hoping the time between gets longer and longer. Venting is a good thing." -- CatsRus
"What you are feeling is totally normal. I remember when I was healing from reconstructive surgery, and I was taking my usual bird bath, some of the bandages were loosening and I was so scared because I wasn't ready to see it yet. Even at my follow up, when they had to remove the bandages I was so nervous. Anyway, my new breast was very swollen, and it hadn't obviously settled yet and that takes time. And like my new breast, I had to adjust and take time too. For me there was a grieving period, I would imagine for everyone there has to be. So, be kind to yourself. It will take time to adjust, you're not crazy and everyone here gets it. It's exactly like an emotional roller coaster." -- EstelaLorca
"….Please be kind to yourself - you have every right to greive your breasts, your lost body image, your lost body confidence, really everything you had before as nothing is the same now as you feel different. They are finally recognizing that survivorship needs support too, it is not an easy road and well documented that the year post treatment finishing is often tougher emotionally than the year of treatment - yes cancer really is the "gift" that keeps on pooping on us!" -- Lily55
"For anyone's who's had a bad/uncomfortable experience with a support group - please don't give up on it. There are a number of ways to deal with that and still get the benefits of such a group. One is to speak up - either IN the group, if you feel comfortable doing that (and I'd bet you'd not be the only one thinking what you were) or else call the coordinator/facilitator of the group the next day and discuss your feelings with her. Believe, me, it really can make a HUGE difference…." -- Hopeful82014
"I found a vacation was a great thing that got me out of cancer/doctors/hospitals/worry mode. I think it was getting me out of the physical environment, having some fun, seeing there is an alternate life, maybe. I don't know but I definitely came back refreshed and ready to move on and improve my life. I'm also a firm believer in exercise. It can really lift your mood. I walk a lot out in nature, because I love nature. If you like to dance, find Zumba. If you like to ride a bike, get a bike. Join a book club…." -- TwoHobbies
"Do you have a local YMCA where you are? They have a great program where they partner with Livestrong. It is a 12-week course focused on helping you get back to your fit and finer self. There is a group session to start the class that typically runs about 30 minutes where they discuss recovery and survivorship and trying to stay mentally and physical fit. Then there is a 45 to 50 minute work-out that starts slow and then builds as the program progresses...even if you are already a fit person it helps you get on track with fitness goals and the social interaction with fellow cancer survivors is awesome." -- MEG2
"…Something I've learned at my yoga, meditation class: when you wake up in the morning, be thankful that you're still alive and that a new day has started, full of possibilities and opportunities. Say this every morning :-) I know that this helps me through the treatments…" -- MoreShoes
"I strongly suggest going to see someone such as a psychologist. I had horrible anxiety, and my psychologist suggested doing EMDR which is a technique that was developed to help those with post traumatic stress disorder (PTSD). I don't know why it works, but it basically runs off the idea that your brain hasn't filed some folders appropriately. EMDR is a technique with eye movement or hand tapping that helps to file them, and it worked wonders for me. I have been able to get through my tumor markers and other testing with 1/3 of the anxiety (or what I call normal anxiety) rather than having the anxiety control me during those times. So something like that or just talking to someone could be very helpful." -- nbnotes
"I'm living in a new area and looking for a fresh start minus much of the physical 'looking' part. Time to start faking it till I make it." -- AmyA
"I love Crossfit, it's a great workout but it also fosters a community/family feel. I can't tell you how many people I have met in my box and other boxes. I know many people who have met their significant others at competitions or parties. Worth a shot " -- Basia
"When I get down, two things help me: music and a walk. Here's something that always lifts my spirits. ((hugs)) https://www.youtube.com/watch?v=GBaHPND2QJg" -- badger
"It is hard. Meds helped me a lot. Believe it or not I'll be four years out in just a couple months. I was sooo terrified back then. I was convinced I wouldn't be here in a year, let alone four. Talking to someone helps too." -- farmerlucy
"There's no shame in getting help. One of my work colleagues who supported me during treatment has recently been diagnosed with something akin to MS. Now, I get to ask if he needs anything. We even compare medications (we both have Ativan)."

"Self compassion: I was first introduced to this term by my social worker in our psychotherapy session. Self compassion is a concept that teaches us the need to be compassionate toward ourselves just like how we would be toward others. A simple exercise that worked for me (in my own words):

"When you're feeling a strong emotion, identify the part of your body that you feel a sensation. For me, I was in an anxiety attack, and I felt the same terrible coldness in my chest.
"Gently place your palm on the area with the sensation, and close your eyes.
"Focus, try to clear your thoughts, give a name to the root emotion you are feeling. Common emotions include anger, Grieve, sadness, jealousy, fear, heartache, pressure/stress, Happiness, etc. Just be very honest and identify the root of your emotion.
"Take your time. When you're ready, ask yourself why you feel that way. For me, the root emotion behind my anxiety was fear, and I was fearful because I was afraid that I will not be able to find a partner in my life due to my illness. Now, we feel all sorts of emotions in each day, so you can practice this every time you need to calm yourself down.
"Imagine someone coming to you to tell you that she has the same fear. In your compassion, what would you tell her to assure her, and what suggestions would you give her? Direct your compassion back to yourself. If thinking is hard, write things in a journal. Or talk to someone. Identifying your emotions and their causes is the first step to helping your mind."
Our bodies are sick. Too bad about it. But our minds are not. And we need to do our best to give our minds a second chance to experience this world and what's left of our lives." -- ElaineTherese

"Two of the nicest things that have been said to me came from my 6 year old (then 5). I wasn't sure how he would react about me losing my hair, if he would be embarrassed or shocked... All I knew was that he was curious and kept asking when I was going to show him. (I didn't show him for a little while because I was waiting for it thin out before shaving but didn't want him to see me with all kinds of bald spots.) So when I finally took off my beanie to show him one day, he wanted to take a good close look and said "COOL!" Yay, I was happy. The other nice thing he said, was when we were walking to a restaurant one day, it was a hot day and I was debating if I should go bald in public for the first time. After a little while my son looked at me and said "mom, nobody really cares". :-) To be fair, I should tell you that when I told him that that chemo would make my hair all fall out, he said matter of factly, 'then you can't go outside.' It made me LOL :-)" -- mye
"My husband and I were checking out at my local health food store, chatting with the clerk, who looked like a hipster Keanu Reeves with his long dark hair pulled back in a man bun. I'm bald, wearing my flat cap, jeans, a ratty t-shirt from my favorite taco shop, and little makeup. I'm feeling relatively well, smiling and laughing a lot, joking with him and my husband. As we're wrapping up, the clerk says to me out of the blue, 'I just want you to know you have a beautiful smile.' He starts to mumble as if he's suddenly gotten shy. I miss a few of his words, but he ends the sentence with, '...there's always time to say something nice to someone.' I'm pleasantly stunned! We left after a little more friendly conversation, but I've thought about that several times since. I'm grateful for it. He's right, there is always time to say something nice to someone. Just the slightest kindness from a complete stranger has a lot of power." -- Cheesequake
"My sister gave me a handful of healing rocks, each with a note telling what it is supposed to do. I am not usually into the spiritual thing, but I swear that I do feel the energy of some of them sometimes. I hold them one at a time to see which resonate with me different days- it changes. I'm not sure that I'm a believer, but feel like it can't hurt and I can use all the help that I can get. I've found that meditation helps. I started restorative yoga with treatment/surgery recovery to help with stiff joints, but the meditation aspect and mental benefits have been the best unexpected thing. It has helped me to stay in the moment, appreciate the moment, and take a day at a time. My sister also gave me a mandala coloring book for meditation. I love it." -- formydaughter
"...My secret to feeling good? Exercise...that is, taking long walks each day, whether it be by myself or with friends. Reading. Treating myself, kindly and gently. Really! And that means not looking at myself too closely in the mirror. Comfortable shoes! If my feet hurt....I can't think straight. Music...definitely calms my spirit. Family....oh how I enjoy looking forward to being with family and then returning home and letting only the good memories warm my heart. Amnesia...choosing to forget my hurt feelings, wrinkles and whatever else SHOULD bother me...but I won't! And finally. ...You know what should really get you out of the dumps????? Volunteer.....what is it that you really, truly would love to do that would fulfill your soul? Do you love to garden? Do you love to drive? Do something for others! Volunteer to drive cancer patients to treatments. Join a botanical society and cultivate the land and cultivate friends along the way. I love to read...so I became a literacy volunteer. Volunteering fulfills my heart and eases my pain.....make a difference and you will see how emotionally empowering it is.... And if that doesn't work....make an appointment with your team and tell them you need help. By no means are you alone....speak up!" -- voraciousreader
"As far as your family goes: I think people don't know what to say, write, or send after all it is not a joyous occasion like having a baby, and let's face it "Get Well Soon" just doesn't set right. Do also remember phones and skype work both ways. If you feel like reaching out, do. Call them. I have found lots of people don't realize how quick you recover - they think you're bedridden for weeks. Maybe they don't call because they think you're resting and may disturb you? My sister-in-law could not believe I was doing laundry 2 days after, she thought I'd be asleep for a week!! Working out, that's hard. I missed it, I am no athlete but it is my sanity. I started walking on the elliptical at the end of week 1 (with Dr's consent). By week 4 I was back running 3.5 miles daily and doing bicep and tricep exercises...I had reconstruction with TE so have restricted movement for 6 weeks no pec movements. It goes by fast and though I doubt my routine compares to yours, I am hoping to show you will be back in the game soon! Don't feel lazy, remember if you push things too fast you may end up setting yourself back. Just think about healing. Feeling alone is normal, but you only have to look around here to know that's not true..... I extend a virtual hand to hold or squeeze. It really will get better." -- Englishmummy
"{{{{Hugs}}}} Be good to yourself! This is traumatic surgery, not only physically but emotionally. One thought is that you could ask your doc for some anti-anxiety medication. Another is just that it takes time to heal. It takes time to feel strong again, to take up the burden of running the household and being there for your family. Let them take care of you; it will help them feel strong. Let your friends help--has anyone offered? I know that for me, having friends around made an enormous difference, especially the fact that they brought in dinner for several nights. Give it time. And maybe ask your doctor if there is someone you can talk to, i.e. a social worker, just to help you sort out what's going on? Good luck, and you always can find support here." -- rainnyc
"You are entitled to your feelings. Your diagnosis and prognosis don't change the fact that cancer is huge bomb that goes off in the life of us who are diagnoses. So please don't feel because others face different cancers and/or treatments that your feelings and worries are not valid or worthy. You need to express your emotions, don't bottle them up. It can be cleansing and healing.
"When I faced really difficult times I've reached out here but also to the American Cancer Society. They provide emotional support too. Here is the number and just tell them you need some emotional support and they can help. 1 (800) 227-2345. If you continue to struggle seek out an oncology trained counselor (ACS can help with that too).
"I had bouts of fear and crying too, like I've never had in my life before my diagnosis. Some people even tried to tell me that I shouldn't cry and 'just be positive', which only made things worse. As time went on I found I wasn't the only one struggling to cope with the fear, sadness and depression that are the side effects of a cancer diagnosis.
"Your life has been changed, it will be different for you going forward, but you can learn to cope and be happy again, with help. (((HUGS)))) You are not alone. Hang in there!
"I understand wanting to shield your children but this is life. At some point you have to be a mom and human and your kids may learn (age appropriate) about life and how to cope with a struggle like cancer by watching how you deal with this.
"Courage is not the absence of fear (or tears) it is working through the fear and tears to do what you have to do, to be healthy for yourself and your family." -- DoggieBytes
"Get out, exercise, try to meet new friends, volunteer. Force yourself. Fake it till you make it. That advice is as good as gold. Take it from someone who's been there....reach out and get help when you need it. And lastly, please don't rely on a man to make you feel complete. You. Are. Enough. Once you are back on track and feeling good, just open your energy up to the universe and if it is meant to happen, it will happen. I firmly believe that. But you have to be out in the world living fully first." -- bc101

Some additional resources from Breastcancer.org:
Articles:
Managing Side Effects:
Staying on Track With Treatment:
Other Discussion Board topics that you may find helpful:
Comments