New Feature:
Fill out your Profile to share more about you.
Learn more...
Lymph Nodes on Ultrasound Many of you have experienced pain under the arms or felt "swollen" lymph nodes and have had reports that were just short of complete in describing them in my opinion.
The overall size of a lymph node is more often less important than their internal architecture in breast cancer. The key is the thickness of the cortex and the appearance of the fat that lives in the center of the lymph node. When cancer cells enter a node the collect in the cortex making it thick. The increased volume of the cortex enlarges the node and compresses the fat in the center. An abnormal lymph node can be small with a thick cortex and completely effaced fatty center. A normal lymph node can be very large but have a very thin cortex and nice plump fatty center. If the cortical thickness in not included in a report that indicates an enlarged node, I would ask them to revise the report.
The images below are US images and corresponding line drawings of the progression from normal node to abnormal node on ultrasound. (From "the bible" 'Breast Ultrasound' a text book by A. Thomas Stavros, MD, the world's foremost authority on the subject)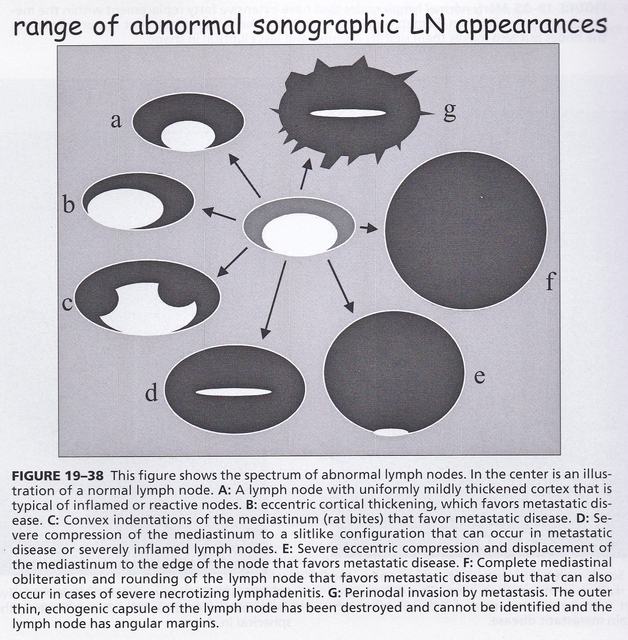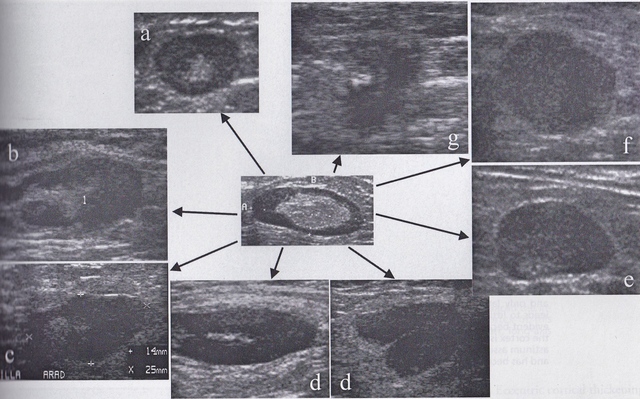 Comments