New Feature:
Fill out your Profile to share more about you.
Learn more...
Anyone else work in a school and afraid to go back?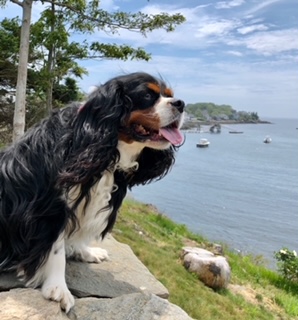 Now that my breast cancer is pretty much a "non-concern" I thought life would be less stressful. It isn't, in fact I don't know what caused me more stress, cancer of Covid.
I work in a middle school giving support to special education students within the regular education classes. This requires me to be "up close and personal" with my students. Of course, I will find a way to somewhat distance myself from them, but doubt it will be 6 feet all the time.
Where I live, suburbs of Philadelphia, there has been a slight increase of cases, but we aren't a "hot spot." We are, however, at a higher rate than when schools closed in the spring. I don't feel safe going back, even with half the student numbers, because most of my classes pre-Covid had 35 students. We were crammed in rooms.
No one knows what they are doing but I am so angry because all the students are at the age where their spread of the disease is the same rate as for adults. Have you seen how unsanitary kids are? I love them, but I always told people I work in a germ factory, and that is before Covid was ever heard of! I work with 6th and 7th graders.
I am retirement age, but need to work another 2 years or so to get our debt paid down to where I can afford to retire. Retiring now would be a disaster. I hate the comments I get from people at work, they think just because I am of age, I can afford to retire. I am not a highly paid teacher. I don't make the big bucks! I didn't work for the district for 30 years just to be forced to retire earlier than I can afford to.
The school administration acts as if it is no big deal. The teacher's union has protested going back in the buildings at this time, but the administration is holding on to their plan. Most every staff member wants to open as on-line only at least until we see how things play out. Everyone wants to be back in the school but only when it is safe. I know my life is one of the ones who is thought to be "expendable." My death would be looked at the same as all the poor souls from nursing homes, kind of, "well they had a good life" attitude. My heart literally breaks for all who have died from this and all who are going through so much pain and suffering. No one talks about the financial hit people are taking. Anyone who was hospitalized, especially in ICU, have a huge bill waiting for them.
I decided since I can't count on the schools to respect my life, I need to do all I can to protect myself when classes resume. I will wear gloves, face mask and face shield. I will distance myself as much as I can and supply my own wipes and hand sanitizer. I will try not to use the bathroom at school. I don't know what else to do?
I didn't survive breast cancer twice just to die of a virus because those in power are tired of the pandemic!
What are others doing? Your thoughts would be appreciated.
Comments