Log in to post a reply
Mar 17, 2018 06:21AM feelingfeline wrote: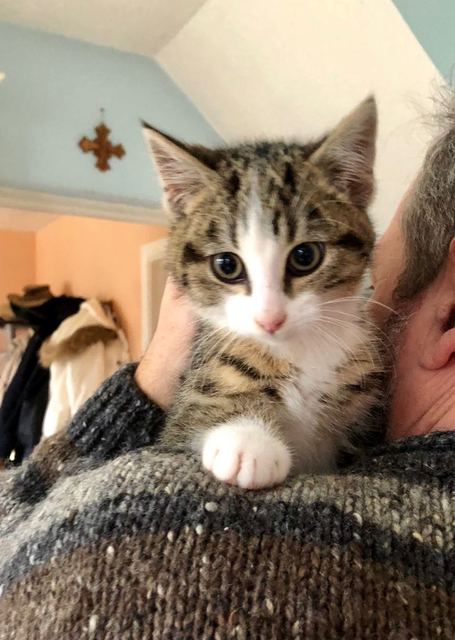 This is Elliott, the photo was taken by his foster carer. We are picking him up tomorrow, weather permitting (there is a snow forecast). He is 12 weeks old. We actually applied for a cat rather than a kit as we know kittens get homes easier than cats, but the cat charity matched us up with Elliott as we already have a cat Arthur (age 4.5) and Elliott is currently being fostered in a home that has 6 cats and shows no stress being around new cats. We have been told to keep Elliott in a separate room at first and only gradually introduce him to Arthur to give Arthur time to get used to the idea.
Dx 1/20/2012, IDC, 5cm, Stage IIIA, 3/22 nodes, ER+/PR-, HER2-
Surgery 2/7/2012 Lymph node removal: Left, Underarm/Axillary; Mastectomy: Left
Chemotherapy 4/2/2012 Cytoxan (cyclophosphamide), Taxotere (docetaxel)
Hormonal Therapy 7/30/2012 Tamoxifen pills (Nolvadex, Apo-Tamox, Tamofen, Tamone)
Radiation Therapy 8/5/2012 Breast, Lymph nodes
Hormonal Therapy 7/31/2015 Aromasin (exemestane)