Log in to post a reply
Apr 14, 2019 07:41AM - edited Apr 14, 2019 07:42AM by TwoHobbies
We had a nice sunny day yesterday so DH and I went on a trail hike. Today the weather will not be good so it's a good day to do weights. I have decided way too late to watch Game of Thrones, LOL, so I can do the weights while I finish season 1.
Have fun in Santa Barbara, Falconer. Ruth, glad you only got a few inches of snow. Claire, glad you found your rug and that it didn't get stolen. Welcome to Fritzmylove.
The onl spring sign we saw on the trail yesterday was these flowers blooming everywhere.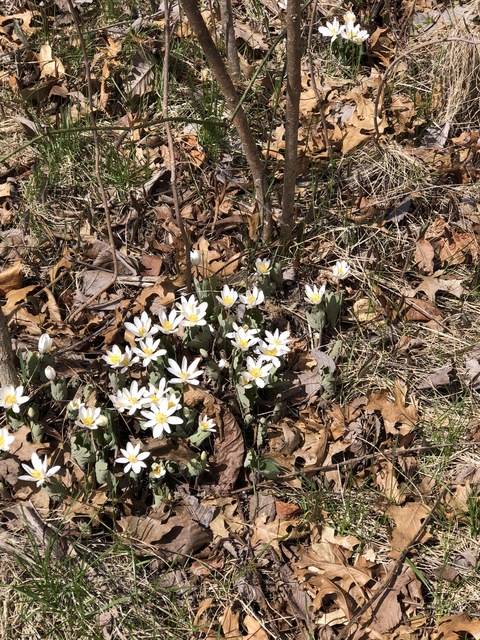 Round 1 -bmx, tug flap reconstruction, tamoxifen. Local Recurrence-excision, TCx4, radiation, Zoladex, Anastrazole.
Dx 2/22/2011, IDC, 2cm, Stage IIA, Grade 2, 0/7 nodes, ER+/PR+, HER2-
Dx 4/25/2013, <1cm, Grade 2, 0/1 nodes, ER+/PR+, HER2-