Log in to post a reply
Oct 23, 2021 06:57PM Wonderland wrote:
Welcome Juju! Glad you found us!
Karen: Thankful your dd didn't get hurt in her wreck. Definitely not a fun way to get a new car but glad you love your Mazda.
Saltmarsh: Wish I could take dance lessons from you. That would be fun! The Livestrong program sounds great.
Ruth: Our health department is starting Moderna booster shots this Monday. Come visit!
Claire: Love reading all your food and wine adventures!
My Halloween Dinner party was a success. I'm drinking Blood Sangria right now. Saltmarsh asked for some pictures so here they are.
Skeleton Vegetables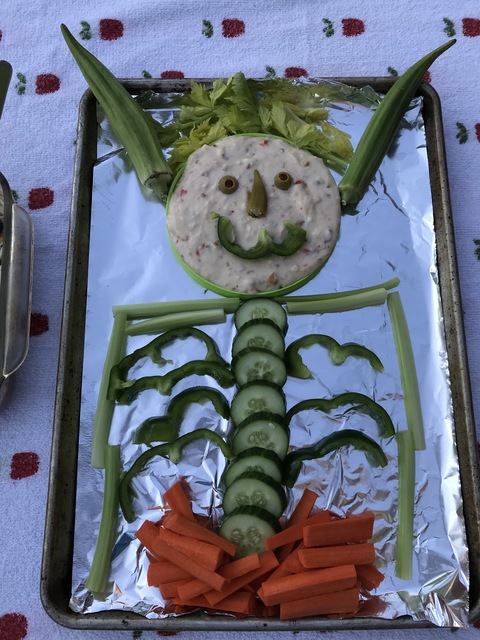 Spooky 7 layer dip
Shrunken Head Potatoes (they turned out cute)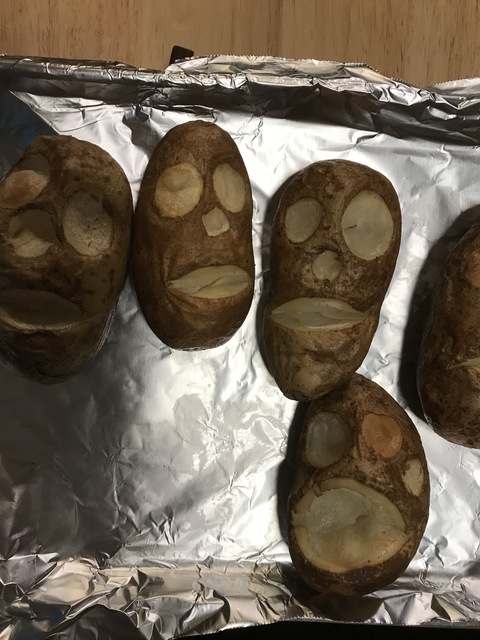 Mummy Hotdogs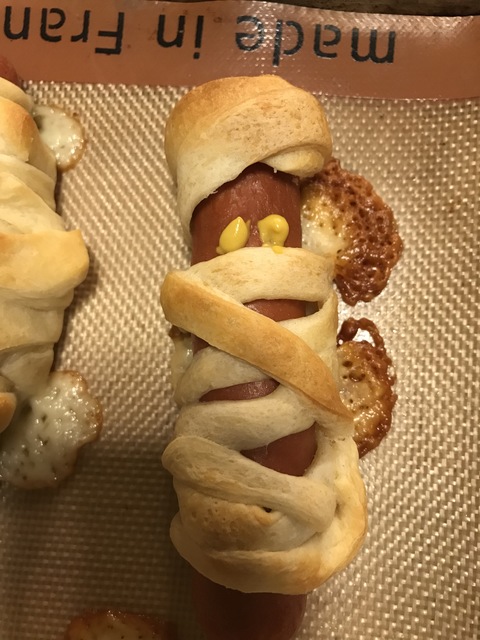 Monster Burgers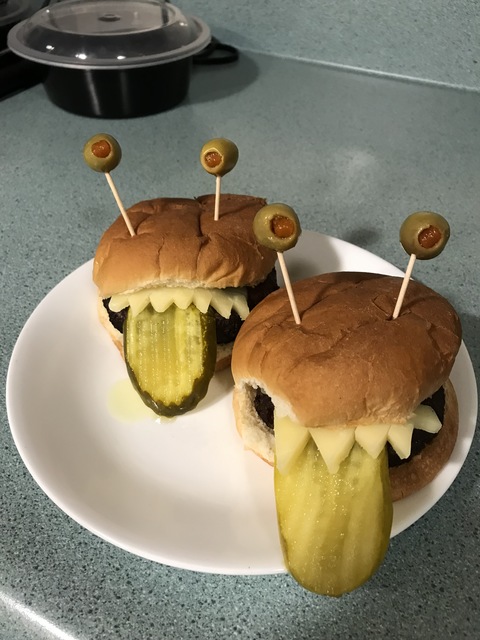 Scary Salad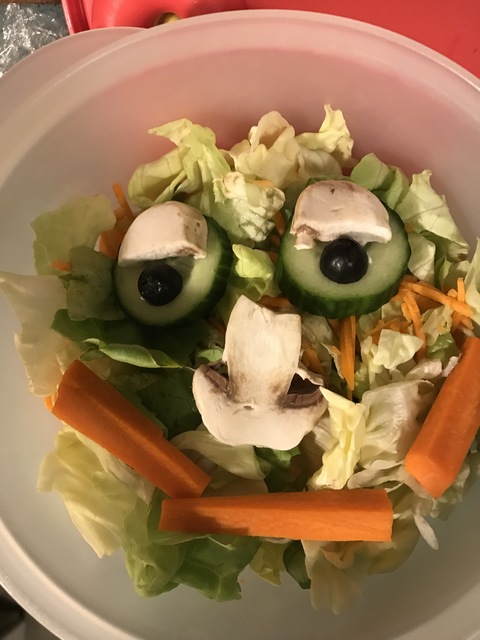 "Put on your coat. It's easier to stay warm than it is to get warm." George the Llama Man
Dx 11/2006, IDC, <1cm, Stage IIA, Grade 2, 2/36 nodes, ER+/PR+, HER2-
Surgery 11/27/2006 Lymph node removal: Left, Underarm/Axillary; Mastectomy: Left
Chemotherapy 1/2/2007 AC + T (Taxol)
Radiation Therapy 6/5/2007 Breast, Lymph nodes
Hormonal Therapy 9/22/2007 Tamoxifen pills (Nolvadex, Apo-Tamox, Tamofen, Tamone)
Surgery 9/9/2009 Reconstruction (left): DIEP flap
Hormonal Therapy 9/20/2009 Arimidex (anastrozole)